8-Insider Tips that will help you choose the Right Ugandan Safari Tour Operator
Helpful Advice on Choosing the Right Tour Operator for your Safari in Uganda
---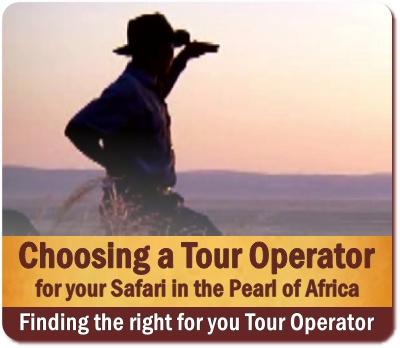 Choosing the right Tour Operator for your Safari in Uganda: Africa, Uganda, its Pearl has been on your travel bucket list for a long time. For years you have wanted to see the Mountain Gorillas, Chimpanzees, the Big Game Animals in their natural setting. At last, you want it to happen. 
You want to use a Ugandans Safari Company. Still, after being overwhelmed by the multitude of Tour Operators, you found on the Internet via Google. All offering seemingly the same tours, the same experiences accompanied by claims such as "Leading, Renowned, Best, Cheapest, or Top Ugandan Operator.
You might even contemplate not using a tour operator and creating your own Safari. if that is the case, you might want to read our page "Why you need a Tour Operator for your Safari in Uganda."  
A Safari in Uganda is, for most, the trip of a lifetime. Choosing the right Tour Operator for Safari in Uganda should be vital to you since it affects the outcome of your Safari.
We have put together some insider tips that will help you avoid taking a "National Lampoon Movie Style" Safari filled with tragic mishaps and disappointment. Tips and Advice will keep you from engaging a tour operator that promises the moon but delivers a safari that differs from what was promised. Though such a scenario might be rare, yet it happens from time to time. 
---
Choosing the right Tour Operator for your Safari in Uganda
8-Tips that will help you to choose the Safari Company right for you
---
1. Go with a Local-Use a Ugandan Tour Operator
For most, Uganda is part of the great unknown. You are clueless about what to expect. Do not know about visa, yellow fever certificate, or even what airport to use. A local tour brings their knowledge of the country, culture, scenic wonders, wildlife, and primate activities. Only a local Ugandan Tour Operator can give you the best Safari Experience.
The added benefit is that you are dealing directly with a Ugandan Safari Company eliminating any go-between costs making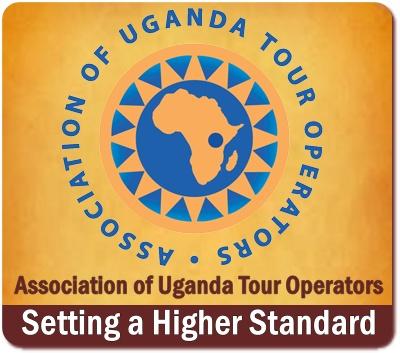 your safari more affordable.
2. Use an Association of Uganda Tour Operators (AUTO) Safari Company
By choosing an AUTO Tour Operators member company, you are dealing with hundreds, not thousands, of Tour Operators found on the Internet. You are dealing with Uganda Tourism Board licensed companies that adhere to a code of conduct, ethics, and standards where the client comes first.
AUTO members are the ones who have an inside track when it comes to the all-important Gorilla Permits. They sell the lion's share of primate tracking permits and have the first pick over other tour operators. 
For peace of mind and a higher level of professionalism, deal with an AUTO Tour Operator. The added plus for you is that he is a Ugandan Tour Operator that knows the country firsthand.
3. Use a Tour Operator with an Informational Website
You can find out a lot about a Tour Operator by perusing their website. It should give you the information you want about Uganda Travel, Safaris, Requirement, rather than all about selling.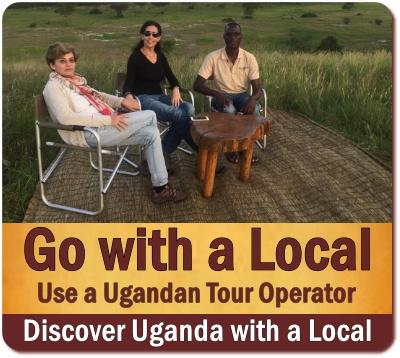 By looking at a site, you can quickly catch the spirit of the tour operator.
A Ugandan Tour Website should address your concerns regarding health, security. The kind of lodges and hotels used, whether your dietary needs can be met. The activities that you can partake in and something about your driver-guide and vehicle provided.
A tour operator should see things from your point of view and not theirs.
4. Do some Research for your Peace of Mind:
We live in a world where not everything is on the up. That is not only in your country but in Uganda. 
The reality is that anyone can put up a Tour Operator website. Each day there are a handful more. Most of them are honest individuals wanting to partake in the great Tourism Gold Rush. 
There will always be a few bad apples, briefcase tour operators—a reason for this page. Just because someone has an Association of Uganda Tour Operators logo on their site does not mean that they are really members. 
Look at the tour operator's reviews on their Google Business page, Trip Advisor, Facebook. Sadly, such reviews can be and are manipulated, even in Uganda. In addition, you can look up their Facebook page and LinkedIn, Google Business presence. Google Business demands verification of the business location.
The good news is that the Uganda Tourism Board vigorously enforces its standards and brings dishonest tour operators to book.
5. Avoid a High-Pressure Sales Tactic Tour Operator:
Go with me to Uganda's extensive and bustling Owned Market. As you enter, shopkeepers will do everything they can to pull you to their stall to sell their wares. They will shout at you, beg you, even physically try to pull you to their shop.
As you search for a tour operator, you might find a former Owino shopkeeper now selling safaris. At least it seems that way, and no matter what isn't very pleasant. 
No one wants to be pressured into something that they do not wish to. Selling a safari is relational, not confrontational. Say no and go elsewhere. Fortunately, the above rarely takes place, but it does.
6. Do not choose a Tour Operator on Price alone:
When Comparing Safari Prices, it is good to remember the Yugo Principle, "Cheap Things are not Good, Good Things are not Cheap." The Yugo was the World's Cheapest Car. It was also that gave its owners the most grief.
In Uganda, Cheap Things that break apart are called Fake or Zing-Zong Goods. Below, Standard Goods made in China, such as fake Nokia Phones, are sold as genuine.
The last thing is a Zing-Zong Safari based purely on price. An African Safari is the trip of a lifetime for most. Saving a few hundred dollars is not worth sacrificing a better experience that gives you long-lasting memories.
Lower-priced safaris are often the result of offering lesser value. That is especially true with the lodges and hotels a tour operator may choose for your African Safari.
When weighing your safari options, always make sure that you compare apples with apples. We know what a Safari should include, and we will notice what is left out by a tour operator to offer a lower price. The worst mistake that you can make is to only look at prices!
7. How long has the Tour Operator been in Business:
You do not want to entrust a trip of a lifetime to a Tour Operator who just started. That would be too risky unless you thrive on chaos. It would be best if you had a tour operator with experience. A proven track record of successful Safaris. 
While a novice may have enthusiasm, it takes more than enthusiasm to create and implement a successful safari that you invest a large sum of money in. Experience, customer service, and a satisfying Safari Experience are developed as a Safari company goes through a maturation process. 
You want someone with experience that has remained innovative and is on top of the latest trends in the world of safari travel.
8. You need a Tour Operator with sound payment options:
Most Association of Uganda Tour Operators will allow International Wire Transfers. Additionally, you can use a credit card with PesaPal, East Africa's answer to PayPal.
There usually are two payments required, the down payment and the final payment.
Do not send money via Western Union, Moneygram, or World Remit. Neither should you send money to a personal checking account for a Safari. If that happens, your internal security alarm system should go off. The reason is that you are entering into an iffy non-businesslike relationship. Do not be tempted by promises of moon, sun, and stars or a seemingly low price. All signs that someone is attempting to scam you. 
A legitimate tour operator will have a business bank account in both Ugandan Shillings and US Dollars. No legitimate tour operator will ever ask you to send money to a personal checking account or a mobile money account.
In Conclusion-Consider Kabiza Wilderness Safaris as your Tour Operator:
Choosing the right Tour Operator for your Safari in Uganda: For well over a decade, we have done only one thing: creating and implementing memorable Safaris for our clients. We do not claim to be a jack of all trades but a tour operator offering mid-range and luxury private Hakuna Matata – No Worries Safaris focusing on Uganda, the Pearl of Africa.
We live and work in Uganda. It is our home. We love to introduce you to a country that is different from anywhere else in Africa. Discover why Uganda is the Pearl of Africa while with us. We offer you Ugandan Hospitality with a dash of American Style Customer Service that includes a flexible booking policy and our price guarantee.
We realize that we are not the right tour operator for everyone. We do not focus on mass tourism and offer no scheduled group safaris. We know we are good at – private, midrange, and luxury Primate and Wildlife Safaris that maximize your experience in the African Wild. Feel free to contact us if you feel that we might be right for you.
[starbox]