Gorilla-Chimpanzee Trekking – Wildlife Safaris in Uganda
Kabiza Wilderness Safaris offering "One-of-a-Kind Gorilla Chimpanzee Trekking Wildlife Safaris" in Uganda – the Pearl of Africa
---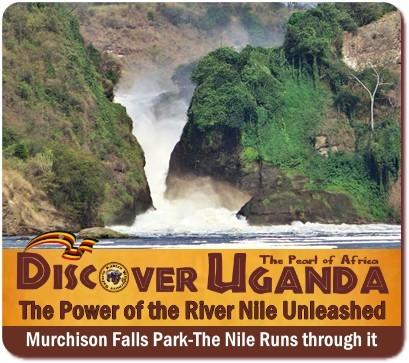 For over a decade Kabiza Wilderness Safaris has provided and created Memorable Hakuna Matata Worry-Free Safe and Secure Gorilla Chimpanzee Trekking Wildlife Safaris
Uganda, the Pearl of Africa, has been and is our focus.  We know Uganda, Uganda, is our home. We live and work here.
We take the words of  Winston Churchill Seriously. Who when he visited Uganda in 1907 wrote:  "The Kingdom of Uganda is a fairy tale. The scenery is different, the climate is different, and most of all, the people are different from anything elsewhere to be seen in the whole range of Africa….what message I bring back….concentrate on Uganda." –My African Journey-Published1908 -Winston Churchill. 
Kabiza Wilderness Wilderness – Concentrates its Safaris in Uganda, just as Winston Churchill suggested.  Why do we not offer Safaris all over the African Continent? The answer is simple, and once again found in the Words of Winston Churchill. "For magnificence, for variety of form and color, for profusion of brilliant life — bird, insect, reptile, beast — for vast scale — Uganda is truly "the Pearl of Africa."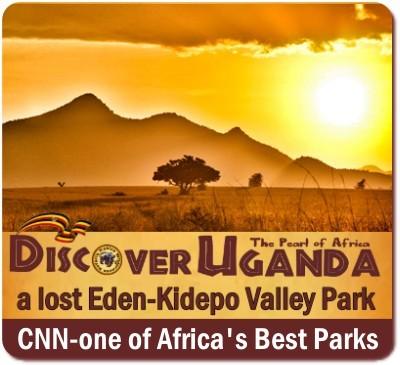 Uganda, the Pearl of Africa, is Africa as you imagined it but only better. Uganda is one of the most Biodiverse Countries in the World, the second most Biodiverse in Africa.
It is no wonder that its breathtaking scenic wonders making it a top "must photograph Destination. While CNN Travel picked the Afromontane Bwindi Impenetrable Forest as 'the most Beautiful Place in the World in 2019."
Lonely Planet picked Uganda as the Best Destination in the World. CNN Travel, Rough Guides, Wanderlust, Fodor's Travel, National Geographic even chose it twice in six years as a top travel destination. 
Uganda, the Pearl of Africa, is Sub-Saharan African condensed into one Country.  Uganda is where the Jungles of West Africa meet East Africa. Uganda is home to the tallest Mountain Range in Africa, the legendary Rwenzori Mountains of the Moon. There is the historic River Nile that runs through it. And yes, Uganda has sandy Beaches that are found on the undiscovered, hidden Tropical Islands on the largest lake in Africa, Lake Victoria.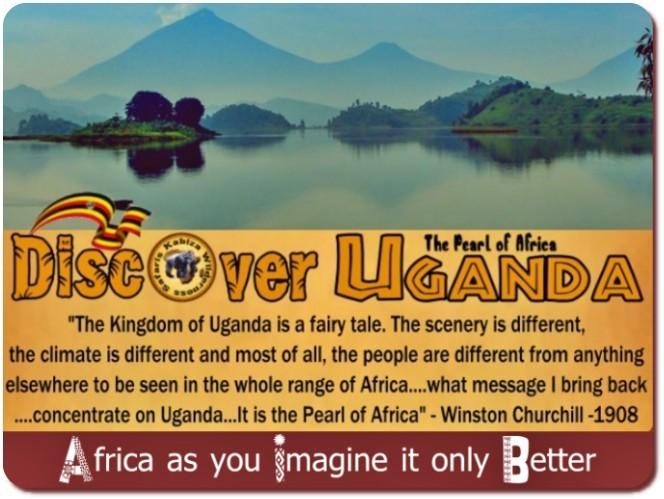 ---
Discover Uganda the Pearl of Africa with Kabiza Wilderness Safaris
For over a Decade our Focus has been Uganda. We are not a Jack of all trades and a master of none. Value+ Midrange and Luxury Safaris are our Specialities. We do not dabble in many things, not do we offer Safaris all over the African Continent. There are plenty of other Tour Operators that do that, with us it is Uganda.
---
Luxury Safaris in Uganda  with Kabiza Wilderness Safaris – Our Specialty: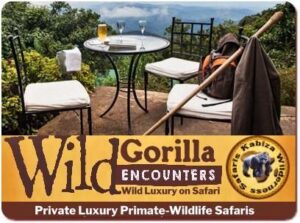 Experience Africa with that added touch of subdued elegance. A Luxury Gorilla – Chimpanzee – Wildlife Safari staying at some of Uganda's best Luxury and Exclusive Lodges.
A luxury Safari in Uganda gives you that added plus. Comfort, Elegance, Style. Lodges that cater to your wishes and needs with a superb and well-trained Staff. That includes some East Africa's finest Chefs A comfortable, secure Toyota Land-Cruiser Vehicle with Pop-Up Roof.
Exquisite meals and those meaningful Extra Touches from Lodges and Driver. Allowing you to enjoy the Safari rather than worrying about the next night's lodging.
Luxury Fly-in Safaris give you more time in the parks and less time on the road. The remote Kidepo Valley Park is a favorite fly-in Safari destination.
A Luxury Safari in Uganda – not something that we also offer, it is our Focus and Specialty.
---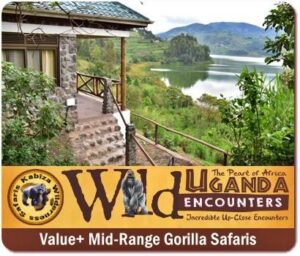 Value+ Moderately Priced Safaris with Kabiza Wilderness Safaris
For over a decade, our Focus has been Value+ Safaris in Uganda. A shoestring or budget may look appealing on paper, but it lacks what most expect on a once-in-a-lifetime African Safari.  The reason we offer Value+Plus moderately priced safaris using quality and proven mid-
A Value+ Private reasonably priced gives you that added comfort without compromising the experience of the safari.
We offer private Hakuna-Matata No-Worry Safaris in the Pearl of Africa that put you into the best mid-range lodges found in Uganda. Your experience is what is always on our minds, and our Value+ Safaris give you just that.
---
Discover Friendly – Safe and Secure Uganda with Kabiza Wilderness Safaris
Safe and Secure Safaris are the norm and not the exception.  Uganda is one of Africa's friendliest countries. In Uganda,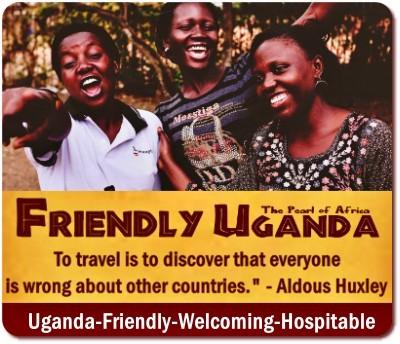 when you welcome someone as a visitor in Uganda, it is the tradition to take responsibility for their well-being while they are in your home, your country.  That is what we do for our Clients at Kabiza Wilderness.  We have our stringent security and safety guidelines that we abide by while you are on a Safari with us.  The result has been, Hakuna Matata – No-Worry Safe Safaris for over a decade one Safari at a time.
From the moment that you arrive until your time of departure, that authentic, welcoming friendliness becomes that added plus to your Safari.  One might add that Uganda is considered the best English Speaking Country in all of Africa.
The Key to a successful safari is the Driver/Guide, who will introduce you to Uganda, the Pearl of Africa. We provide our clients with experienced, knowledgeable, cross-culturally in tune with you and fluent in English and local languages.
---
Discover Uganda – the Pearl of Africa with Kabiza Wilderness Safaris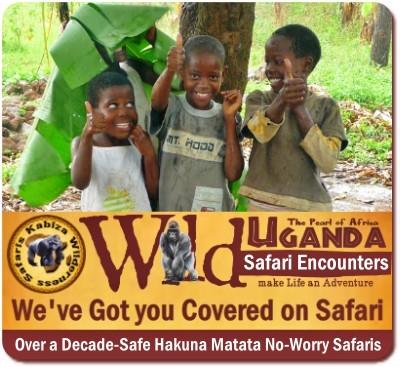 Choosing your Ugandan Safari Tour Operator – There are over 2,000 Tour Operators of one kind or another offering their services, their Safaris.  We walk to the beat of a different drummer in this vast sea of tour operator sameness.  We recognize that we might not be the right Safari Tour Operator for you. Most  Ugandan Tour Operators like to be known for all that they offer and do. 
We could be defined by what we do not do. We do not dabble in everything under the Equatorial Sun but focus on what we are best at, private value-priced Midrange and Luxury Safaris in Uganda.
We do venture into friendly, neighboring Rwanda at our client's request.   For Kenya, including the Great Wildebeest Migration, we refer you to a partnering Tour Operator there with similar values as ours.
Uganda, the Pearl of Africa, we know and love, warts and all. We know a Uganda that you do not know. A country apart from the lingering Ghost of Idi Amin perpetuated by films such as "The Last King of Scotland" and the recent "7-Days in Entebbe." Discover Africa as you imagined it, only better on a safari in the Pearl of Africa with Kabiza Wilderness Safaris.
For the latest Uganda Updates for Travelers, including regarding Security and Safety, visit our Latest Uganda Travel Advice Updates Page or our  Facebook Page, where we post the present situation in Uganda without spin. 
---
Our Recommendation for you – Know Before You Go: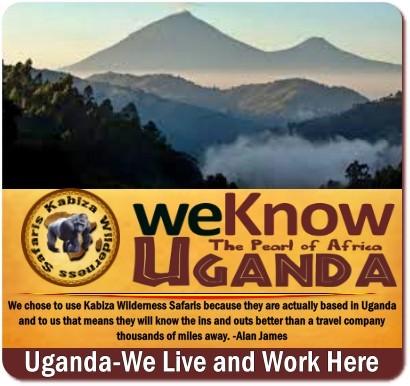 Most who stumble onto the tarmac at Entebbe International Airport know little about what awaits them in Uganda. Our Website is not just about selling Safaris, but to inform you about the Best All-Around Safari Destination in Africa, Uganda.
Uganda, Know before You Go. Get to know the Pearl of Africa before you arrive. We have become one of the most visited Informational Travel-Tourism Sites for Uganda. We give you current, freshly updated information. Uganda, Know Before You Go.  Use our Site Search, and most likely, you will find the answer. 
Here is what one of our Clients wrote, "No other tour organizer begins to share the wealth of information on their websites as you do. It helps answer a lot of questions-I have revisited the different topics multiple times, and it has also helped put my husband at ease."-Karen F
Another Client wrote, "I chose Kabiza Wilderness Safaris because I came across their incredibly helpful blog posts on gorilla trekking and found them to be straight forward and incredibly helpful. Even if you choose to go with someone else- read some of Kabiza's content, and you'll have a better trip."- Ananda G
---
What our Clients say about us
[gmb-review location="accounts/115951182739430842992/locations/10664650907391775100″ type="slider" minimum-stars="5″ sort-by="date" sort-order="desc" review-amount="200″ slides-page="1″ slides-scroll="1″ autoplay="false" speed="5000″ transition="slide" read-more="false" show-stars="true" show-date="true" show-quotes="true"]
---
Contact us about our Gorilla – Chimpanzee Trekking Wildlife Safaris in Uganda  the  Pearl of Africa