Uganda a Safer Choice in 2021 for a Primate Wildlife Safari
In 2021 It is Uganda that is the Best Choice in East Africa for a Post-COVID-19 Safari
---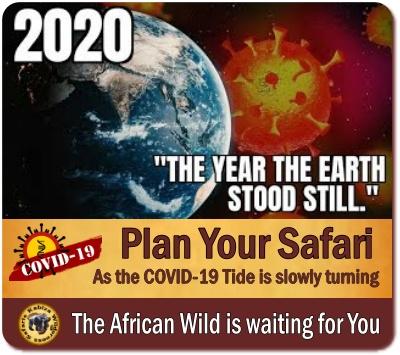 Uganda is a Safer Choice in 2021 for a Post-COVID-19 Safari than other East African countries. With its early lockdowns and COVID protocols, Uganda and other scientists are still trying to figure it out. The country has been spared a frontal attack of the pandemic.
Uganda has a population of about forty-five million, which is the same as Argentina. Argentina has had two million reported cases plus, and sadly, over 48,00 have died. Uganda has had less than 41,000 cases and 393 deaths.
Closer to home in East Africa, two countries have been spared from the COVID-19 frontal onslaught, Uganda and Rwanda. To the chagrin of many, Kenya is experiencing the third wave of the pandemic resulting in another lockdown phase. The US Center for Disease Control has posted a Level-4 COVID advisory for Kenya. 
Tanzania just experienced the death of its beloved president, Dr. John Magafuli, one of Africa's best presidents ever. He moved his country forward like few other African Leaders. When it came to COVID-19, marching to the tune of a different drummer declaring the country pandemic free and rejecting vaccinations. 
Today no one knows what is happening in the country. Unlike other East African Safari destinations, there are no government COVID-19 protocols in place. Tourism-related businesses have put their measures in place to protect tourists and local tourism workers alike. The US Center has put in on a Level-4 Health Alert, suggesting it to be a no-go zone. 
Some countries have put bans on travelers arriving from certain countries. The UK will not allow travelers from Kenya, Tanzania, Rwanda, and Burundi into the country. Kenya has retaliated by quarantining non-Kenyans on arrival. One has to note that Uganda is a safer choice for a Post-COVID-19 Safari.
 The US State Department said that travel to Kenya would be forbidden, borrowing a cue from the CDC. In eastern Africa, the CDC has flagged Tanzania, Somalia, Ethiopia, Burundi, and Tanzania for high Covid-19 cases.
Uganda is the only East African country that is neither under a US State Department Level-4 Travel Ban nor on the UK Red list with all other East African countries. In April of 2021, Uganda is a safer choice for a Post-COVID-19 Safari 2021.
---
There is an Urge to get beyond our lockdown confinements – to Travel once again.
Uganda is a safer choice for a Post-COVID-19 Safari
Karen Blixen's words catch the sentiment of those who want to travel and get away from it all into the wide-open spaces of the African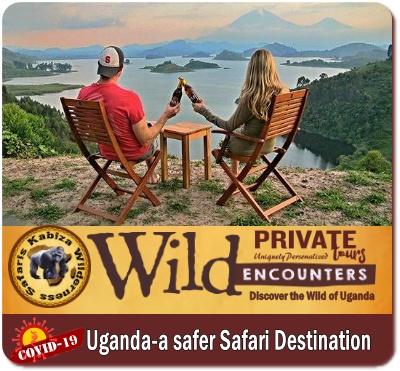 Wild. "If there were one more thing I could do, it would be to go on safari once again." 
The urge to travel has never been stronger. Countless surveys point out many are beginning to make travel plans. Plans that include a safari in the wide-open spaces of the African Wilderness.
What travelers want has changed during 2020, the year that the earth stood still, and we were confined to our homes.
2021 Post-COVID-19 African Travelers want Wilderness Experiences, Privacy, smaller lodges, and hotels. They are looking for safe safaris that abide by COVID-19 protocols and guidelines.
Today's travelers are primarily looking for the safest destination as the pandemic subsides.
Presently, Uganda is a safer choice for a Post-COVID-19 Safa in Africa. That may change, but that is the reality today. It would be nice to say that all East Africa is safe, but that is not the case now, but hopefully soon.
In April of 2021, consider Uganda. It is a safer choice for a Post-COVID-19 Safari. Contact us to get started on your journey to the Pearl of Africa.
[starbox]