Umuganda Day – Coming Together for a Common Purpose – Creating a better Rwanda
Why is Rwanda so Clean – Umuganda Day – the 4th Saturday of every Month
---
When Visitors, Tourists come to Kigali, come to Rwanda, they find one striking difference in contrast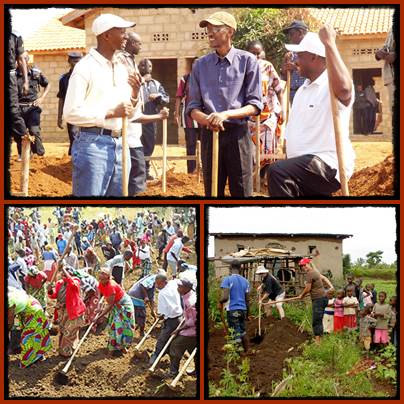 with other African Capitals and Countries.  They often exclaim how clean Rwanda is and that is followed by the Question " Why is Rwanda so Clean Umuganda Day."  Rwanda is clean because of the concept of Umuganda day.
The word Kinyirwanda word Umuganda speaks of a coming together for a common purpose to achieve an outcome'. A concept that is very African and Umuganda is similar in concept to the Swahili word "jHarambee."  Where the village comes together to get the job done.  In Rwanda it was common as in other African societies to call on Family, Friends, Neighbors for a difficult Task to get completed.
The Umuganda Concept is not new, it has always been part of Rwandan society, President Paul Kagame did not come up with a new concept, he simply revived a traditional practice when he saw the overwhelming need to bring a country that had been destroyed by the Genocide back on its feet again.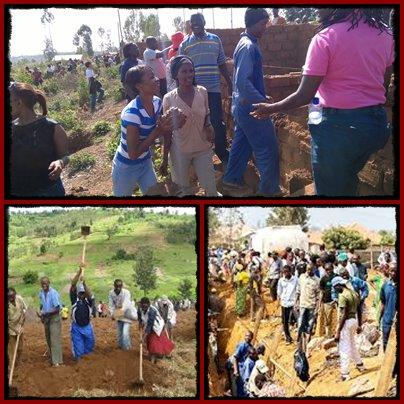 Why is Rwanda so Clean – Umuganda Day, On  the 4th Saturday Morning – the traffic stop, stores are closed, even visitors and all able-bodied Rwandans pitch in, the streets are cleaned, drainage ditches dug, schools built, anywhere there is a need, there are a hundred, eager helping hands doing their part to make Rwanda better.
Littering is not something done here, plastic bags are illegal and confiscated at the point of entry into Rwanda, you get kindly admonished not to walk on the grass.  The well-maintained and grassy roundabouts are places where newlyweds have their pictures taken.  There are not many African cities where you will see that scene replicated.
Singapore keeps the city clean with tough laws, in Kigali, Rwanda it is a pride, a patriotic duty and Umuganda Day that keeps the city and country clean..President Kagame has said "Kigali does not need International Aid to Keep its backyard clean and even he pitches in to keep it that way.
Why is Rwanda so Clean – Umuganda Day – an old Rwandan Tradition revived afresh in a time of need, saving millions of dollars through volunteer work.  Why is Rwanda so Clean? Umuganda Day
Please Note:  Rwanda's Image of the cleanest country in Africa directly contributes to Tourism.  First Impressions speak Volumes and when Tourists land in Kigali driving to town, they are impressed.  That first Impression makes marketing Remarkable Rwanda as a Prime Tourist Destination a lot easier.
---