July 1-2020 Uganda Gorilla Permit Price increases to $700
How to Beat the $100 Gorilla Permit Price Increase for your 2020 Gorilla Safari
---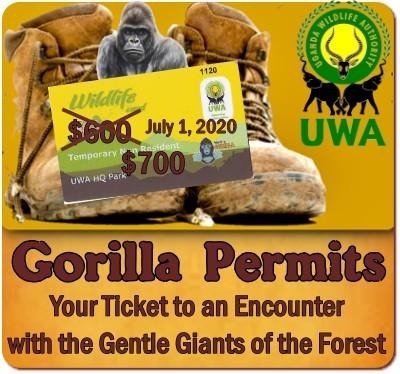 The Uganda Gorilla Permit Price increases to $700 effective July 1-2020: The Uganda Wildlife Authority announced in August of 2019 that that Gorilla Permit Prices would be increased from $600 to $700 for foreign Tourist. This is in our opinion is a minimal increase and reflects the restrain that UWA has shown since Rwanda doubled its Gorilla Permit Prices from $750 to $1,500.
Foreign Residents of Uganda – East Africa will also see a $100 permit price increase from the present $500 to $600. East African Nationals will pay 250,000 Ugandan Shillings which means that a Rwandan National can track Gorillas for about $65 instead of paying $1,500 in his own country. The Gorilla Habituation Experience Permit Price remains at $1,500 for 4-Hours with a Gorilla Family. 
---
The new Permit Price begins on July 1, 2020, and will remain in effect until June 30, 2013
If your Gorilla Safari is scheduled after July 1, 2020, you will pay the $700 USD Permit Price 
---
Uganda Gorilla Permit Price increases from $600 to $700 effective July 1, 2020. The $100 increase will go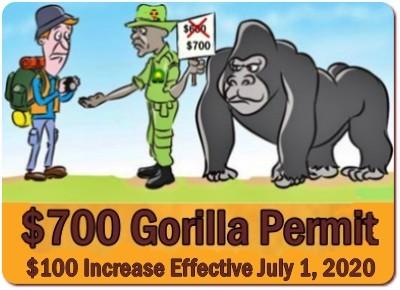 to conservation efforts and to community infrastructure projects that benefit the communities surrounding the Gorilla Parks.
As of July 1, 2020, 80% of Permits will be allocated to registered Association of Uganda Tour Operators (AUTO). 20% will go to the general public and freelance operators. An e-system will be in place for Tour Operator with online payment options including the use of Mobile Money which is a convenient way for payments in Uganda.
This nominal price increase should not be a hindrance for most gorilla trekkers. The price of a total 3 day Gorilla increased less than 10% for a moderately priced safari.
We are also glad that the Uganda Wildlife Authority declined to implement the suggestions such as twice a day gorilla Trekking of the same group and an increase in the number of trek participants. W believe such moves would have been detrimental to the wellbeing of the gorillas and counter-conservation.
---
Other Primate Permit Price increases as of July 1, 2020
The Uganda Wildlife Authority has increased different Primate Permit Prices effective July 1, 2020. Those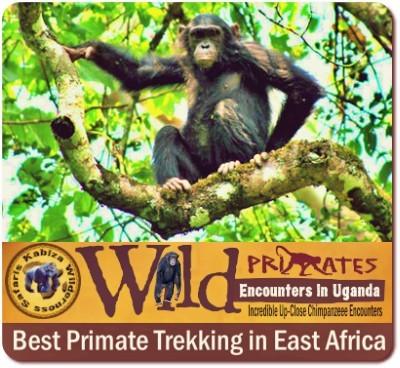 permit price increases can be avoided if you book your Safari with us before June 30, 2020, and make a down payment before June 10, 2020, giving us time to pay for your permits.
Kibale Forest Chimpanzee Trekking Permit increases from $150 to $200
Kibale Forest Chimpanzee Habituation Experience increases from $200 to $250.
Mgahinga Gorilla Park Golden Monkey Trekking Permit increases from $90 to $100
Kibale Forest is the best Chimpanzee Trekking location in East Africa. None of our Clients have missed seeing a Chimpanzee Troop in the Forest. Uganda continues to have other Chimpanzee Trekking locations where the permit prices are considerably lower, but the experience is not like in Kibale Forest.
Golden Monkey Trekking Permit increase is a mere $10  from $90 to $100. Mgahihnga Gorilla Park is the best park in East Africa for Golden Monkeys.
---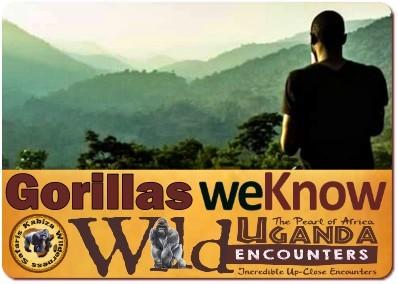 Primate Permit Price Increase – Our Take:
Uganda Gorilla Permit Price increases to $700 effective July 1-2020: Since May of 2017 Uganda Wildlife Authority has resisted the temptation to raise Gorilla Permit Prices. In spite of pressure both from inside of the country and outside of the country, UWA maintained the $600 Gorilla Permit Price.
Because of Affordability without a compromise in the Gorilla Trekking Experience Uganda became the Premier Mountain Gorilla Destination.  Safe, Secure Gorilla Trekking, twice the number of permits than neighboring Rwanda has given Uganda the edge and made it the Number One Mountain Gorilla Destination.
We recommend that if you want to beat Permit Price Increases that you act now, act and book your Safari in Uganda with us before June 30th, 2020. This locks in the permit price at $600 for your Safari until December 31, 2020.
---