Will Coronavirus Pandemic Destroy Tourism in Uganda?
Thoughts on the Coronavirus Effect on Tourism in Uganda in 2020 and beyond
---
Thoughts on the Coronavirus Effect on Tourism in Uganda in 2020 and beyond: 2020 was supposed to be a banner year for tourism in Uganda. Tour operators w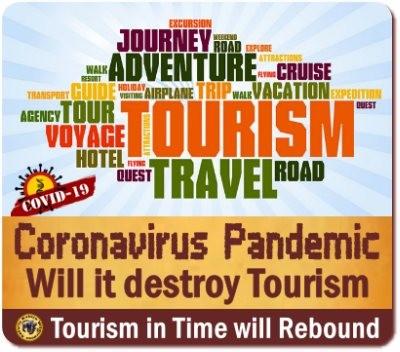 ere happily booking clients on Safari throughout the year. Tourism seemed like the Ugandan version of the California Gold Rush of old. Then in the far distant Wuhan Province of China, a new disease called Coronavirus (COVID-19) began to rear its ugly head. It caused havoc for millions there and all over China. 
By March of 2020, most everyone around the world has become affected in one or another by the Coronavirus Pandemic. Thousands have succumbed to the disease, especially among the elderly. 
In Italy, the pandemic is literally out of control. Medical facilities, mortuaries have run out of capacity. China, Cuba, Russia have and are sending medical assistance to the country while beloved Italy is hemorrhaging before our eyes.
In Uganda, the effect has mostly been a financial one resulting from losses in Trade and Tourism. The first case of the Corona Virus has been diagnosed in Ugan da. President Museveni, with Health Minister Dr. Jane Ruth Aceng, has responded by putting preventative measures into place including
 All passenger planes are prohibited from landing in Uganda
Only cargo planes allowed in and out
No entry into Uganda except by truck drivers bringing cargo by land and water from neighboring countries
 No buses, no Boda Bodas to cross the borders
No pedestrians can pass into or out of Uganda.
---
The Coronavirus Effect on Tourism in Uganda – What next?
At Present Uganda Tourism, has come to a screeching halt. Even if someone wanted to come, they could not come at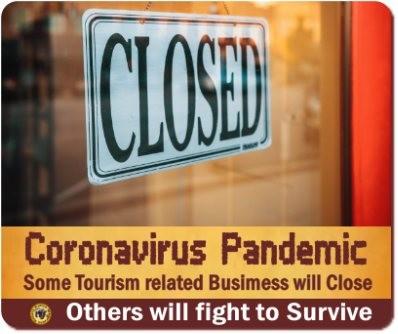 present for at least the next thirty days. February and March usually are great safari booking months. Not so in 2020 with the Coronavirus Pandemic. Tour Operators have suffered financial losses that cannot be regained. For many, especially startups that wanted to cash in on the Ugandan Tourism Gold Rush, it may mean closing their operation. For those working for Tour Operators, it might mean the temporary or permanent loss of a job. 
It is estimated that there are over 700,000 employed in the Tourism Industry in Uganda. By next month that number will be significantly reduced. Many tour operators, lodges, hotels might go out of business.
These are tough times. Fortunately, tough times do not last, but tough people doOne can wring one's hands. One can weep and nash their teeth. The reality is that the Coronavirus Pandemic has an economic effect on all involved in tourism everywhere, including in Uganda.
Even when the coronavirus pandemic comes to an end around the world, there will be no immediate and dramatic upswing in Safari Tourism in Africa and Uganda. The reason, the economic havoc caused by the pandemic.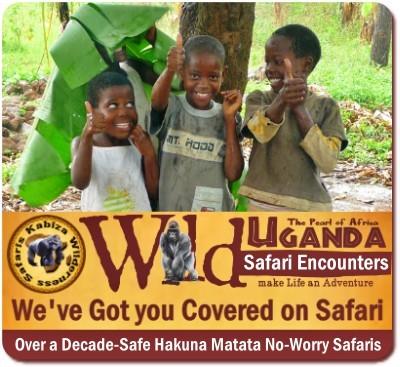 What does a Tour Operator such as Kabiza Wilderness Safaris do?
Prepare essential Marketing for the future, Content Examination of one's Website, Search Engine Optimization. It is a perfect time to define one's niche in the market. Get to know the customers that you want to reach. 
Focus on dealing with booked clients in a compassionate and timely manner.  We are all victims of something none of us anticipate.
Build your Brand. Branding makes you stand out from others is one of the most important factors and can quickly be done during this downtime in tourism. Something that we have consistently done at Kabiza Wilderness Safaris.
Branding your business has beneficial long-term effects on and for your business. 
---
The Coronavirus Effect on Tourism in Uganda in 2020. Will the Coronavirus Pandemic Destroy Tourism?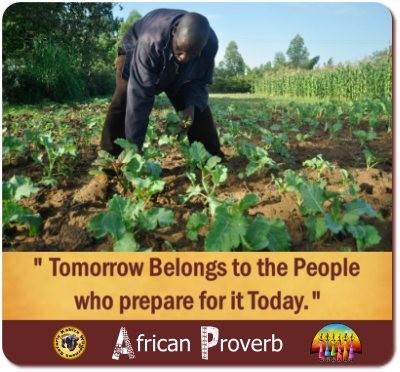 Tourism in Uganda will not be destroyed but severely damaged by the Coronavirus Pandemic. All in the tourism sector will be dramatically affected. Some will not survive. Others will reinvent themselves with a new strategic marketing plan. It all begins today.
Planning for tomorrow's business begins by Planning for it during the midst of the coronavirus pandemic. Sowing seeds that will come to fruition in the future.
The Coronavirus Pandemic will not last forever. One day, hopefully soon it will behind like Ebola-hit West Africa and tourists avoided travel anywhere in Africa.
"Tough Times Never Last, But Tough People Do!" It was a popular book by the late Dr. Robert Schuller – how true it rings today.
An African Proverb that has been handed down for generations states "Tomorrow Belongs to the People who prepare for it today."
[starbox]