Staying Safe and Secure in Rwanda – Personal Security and Safety Tips

Rwanda – 9th Safest Country in the World – safer than the US – Sweden-Netherlands-Portugal
---
Staying Safe and Secure in Rwanda – Rwanda is one of the safest and friendliest countries in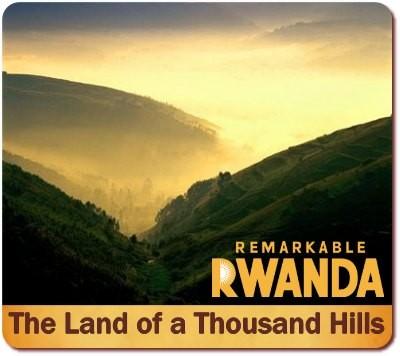 Africa.  Rwanda is known as the land of a Thousand Hills and millions of smiles.
Since the Genocide of 1994 – a new Rwanda has emerged, a country where things work, where the police is proactive and not reactive. Rwanda knows and takes seriously the well-being of its visitors and realizes fully that visitors, tourists and safari goers to Rwanda, directly and indirectly, contribute to the new and ever emerging Rwanda.
Staying Safe while Traveling in Rwanda -When it comes to safety and security it is most likely that your experience will be a most positive one reflecting the values of Rwandans and the government which is tough on corruption of any kind – though on thieves and criminals and does everything it can to make your stay as one that will give you fond memories.
Staying Safe and Secure in remarkable Rwanda –  Land of a Thousand Hills
---
Security Alert-October 4- 2019:
---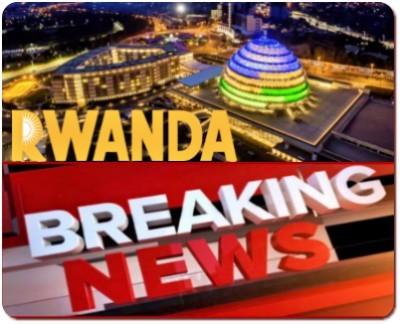 News Update -October – Kinigi – Musanze District -FDLR Rebels kill 14-People-Wound 18
An out of the ordinary attack occurred on October 4, 2019, at just before 10 pm near Volcanoes National Park which is Rwanda's Main Tourist attraction with its Mountain Gorillas.
The Attackers were FDLR rebels from the neighboring Democratic Republic of Congo. The FDLR The Democratic Forces for the Liberation of Rwanda (French): Forces démocratiques de libération du Rwanda, FDLR) is an armed rebel group active in the eastern Democratic Republic of the Congo. It is an ethnic Hutu group opposed to the present government of Rwanda.
Rwandan police stated 19 attackers have been killed and others are on the run after their assault on a popular tourist area killed at least 14 people over the weekend.
Rwanda National police spokesman John Bosco Kabera said in a statement late Sunday that five other attackers have been arrested after the assault on Friday in Musanze district near the border with the Democratic Republic of the Congo (DRC).
The Rwanda Development Board, which is responsible for tourism in Rwanda that tourists were and are safe and that order has been restored to the area.+
---
Staying Safe and Secure in Rwanda – Land of a Million Smiles
---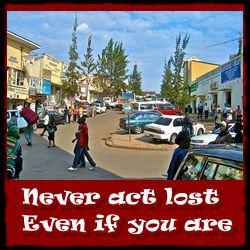 Kigali – Never act lost – even if you are:
That may sound a bit funny, but when one acts and looks lost they make themselves vulnerable and a potential target for thieves.  This is especially true if you are around busy places like the Taxi-Bus Terminals, market places and busy streets.
The old street sign system is not helpful, most Rwandans do not go by the street signs but by landmarks.
You can always hire a Moto-Taxi (motorcycle Taxi)  and get a ride to where you want to go.  You can also enter a restaurant and or shop to get help or ask a policeman if available for directions.
---
Keep your Expensive Jewelry at home:
Take inexpensive jewelry with you (you can buy some lovely items here in Rwanda at a low price). Gold chains and jewelry can be torn off you.
Avoid wearing expensive watches and if you are wearing one, have one preferably with a leather strap that can be tightened and safely worn.
Buy some local Rwandan crafted jewelry and support a local artisan and their families and you will safe-keep your expensive items at home and at the same time make a difference in Rwanda through your purchase of local hand-crafted items.
No expensive jewelry or watches.
---
Do not flash your Cash:
Keep your money out of sight. It is best to carry your money in the front pocket where you can put your hand over it and not a back pocket where it can easily be stolen. Do not wear the various kinds of exterior belted packs for money and valuables such packs can easily be cut off and be stolen.
Do not flash large amounts of money in shops, restaurants, bars. Pull out what you need and pay, never carry large amounts of cash with you.
Keep money and any other valuables in your hotel safe – some hotels have a safe in each room while with others you can deposit into their safe – then put valuables into a sealed envelope and note what is in he envelope.  Most Rwandans are helpful, friendly and honest people but all it takes is one negative experience to ruin your trip.
---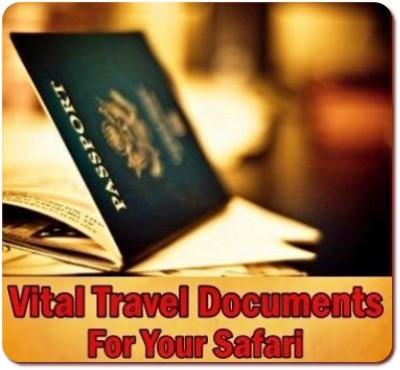 Passports and Return Tickets:
Do not carry a passport on you. If anything make a copy of it and leave the passport in the hotel safe. If you are traveling on a safari, keep it all such things in a small backpack that you can easily carry with you.It is best to carry that small Backpack even if you go on a game drive while on safari.
It is always best to be on the safe side of life instead of having later sorrow.
When in a town such as Kigali – have a photocopy of passport with you, but keep original in a hotel safe. Not only does one have to think about a theft of your documents but you may misplace, take it out in a restaurant and leave it there, or drop it while taking public transport.
---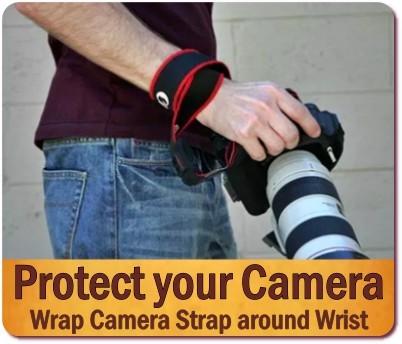 Photographic Equipment:
Expensive here, about twice what it would cost you in your country of origin, so it is a temptation for some to steal yours. Keep it in a bag, strap it to you.
When taking a picture in a busy area, hold it with both hands and roll strap around your hand so no one can take it from you.
Never loosely put a camera over the shoulder, the same with binoculars if you should take them into town.
Keep you Photography Equipment safe is always the slogan of the day – a lot better than be sorry later after a loss.
---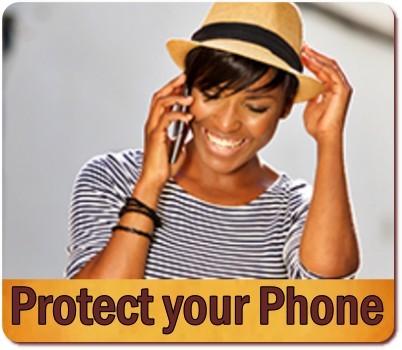 Mobile – Cell Phone:
Keep your Mobile Cell-Phone in your pocket and do not carry it in your hands. If you carry it in your hands, someone may take a cigarette burn your hand and you drop the phone when pain strikes and it is gone.
Do not put in on a table in a restaurant or bar since again someone might just come and grab it – Stay on the safe side of things and definitely never leave your phone unattended
Mobile phones are stolen daily in Rwanda- hold on to it tightly and once again it is best to keep it in your front-pocket where it would be harder to steal.
---
Kigali – Walking at night:
Keep it to a minimum, it is usually safe to walk on a crowded street, but it is best to be with a Rwandan or someone who knows the country and ways.
Do not walk alone on your own in most neighborhoods to be on  the safe side – what you would do at home, do here while visiting Uganda.  You do not hear of many cases where Visitors to Rwanda are robbed or harmed but it is best to be wise and smart.
Rwanda- where the night comes at 6pm plus soon thereafter rolls up the sidewalks and the streets empty unlike other African cities – avoid walking alone at night.
---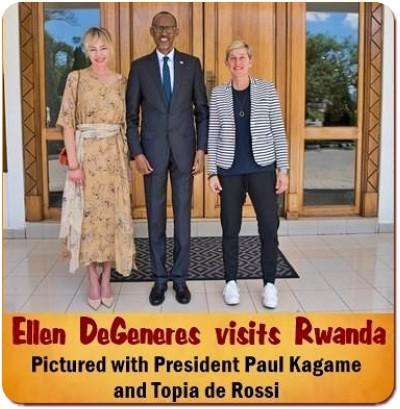 Gay Travelers Safety in Rwanda:
Rwanda, unlike many other African nations has no laws that criminalize sexual orientation or consensual same-sex relationships.
Rwandans, however, have a societal bias against the LGBT community – however in the last year no incidents of violence against the LGBT community were reported.
In Africa – one is discreet about open affection and affection is not shown in public generally.  LGBT tourists should not have any problems traveling on safari in Rwanda.
There has never been a news report with Gay Travelers encountering any problems.
---
Women Travelers Safety: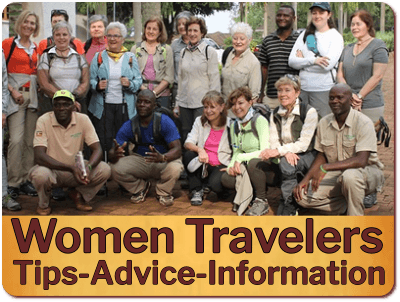 A woman traveling on her own is quite safe and in Rwanda firm "no" to some flirting by men will usually stop any further annoyances. You may be proposed to, take it as a compliment and once again a firm no thank you.
Women Travelers area quite safe in Rwanda by adding a few precautions to your travels in Rwanda.
If you are on a safari tour with Kabiza Wilderness Safaris you are more than safe since your drive guide will do whatever he can do make sure of your well-being while in the Land of a thousand hills and a million smiles.
Rwanda is safe and secure.
---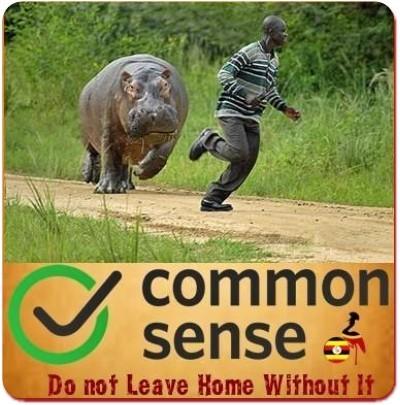 Common Sense:
Most of all-just use your head-keep aware and watch each other. Most of all think – Would I do this at home? If not there-don't do it in Rwanda.
Keep your guard up when on your own along with a common sense.  99% plus of visitors love their time in Rwanda and so will you, along with some practical common sense.
Enjoy the Land of a Thousand Hills and a Million Smiles by using common sense.
Common Sense – do not leave home without it.
---
Gorilla Trekking in Rwanda is safe.  It is Rwanda's number 1 Tourism draw and everything is done to protect those tracking Gorillas and the Gorillas themselves.
Gorilla Trekking in Rwanda is done in Virunga Volcanoes National Park which is a highly secured area, on the day of Gorilla Trekking you even have a military escort with you for your safety and well-being.
Out of the 3 countries with Mountain Gorillas, Rwanda and Uganda are safe for Gorilla Trekking, the same cannot be said for the Democratic Republic of Congo where there are ongoing rebel activities.
---
Staying Safe and Secure in Rwanda – When it comes to Safety – Security it is best to use common sense…and enjoy the Land of a Thousand Hills.  In 2017 Rwanda was declared the 9th safest country in the World by the World Economic Forum. Rwanda was placed ahead of Qatar, Luxembourg, Portugal, New Zealand, Austria, Estonia, Sweden, Slovenia, Spain, Netherlands, and Morocco. The USA did not make the top 20 on the list.
---
Staying Safe and Secure in Rwanda – use your Common Sense and Do not leave it at Home
---