Useful Rwanda Travel Tips – Information and Advice for Tourists and Visitors
Helpful Rwanda – Practical Travel Tips – Information- Advice 

---
Rwanda Travel Tips –  Information and Advice – Rwanda, is more than a destination, more than a country it is an experience, an example of Africa Changing for the Better, for the Good of its People looking to a brighter future
Rwanda is a one of a kind African Country that sets itself apart from the norm by embracing new technology, being eco-friendly and clean and marketing itself as Africa's Upmarket Gorilla Trekking Destination with World Class Lodges and Service.
---
There are not only a Thousand Hills and more in Rwanda. It has been called the Land of Eternal Spring and lately simply "Remarkable Rwanda" and remarkable it is and with the national RwandAir going to new International Destinations it is becoming the Gateway to the Heart of Africa including Uganda and the Congo.
Rwanda is creating a Tourist Destination unlike other countries in Africa, the plan is well thought out and give you more reasons as to why visit Remarkable Rwanda in the Heart of Africa.
Enjoy Rwanda – Land of a Thousand Hills.
Rwanda – more than a Safari Destination – but a Triumph over hatred
---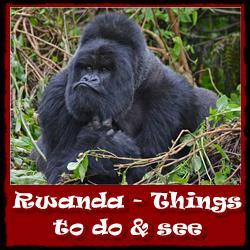 Things to do and see in Rwanda – Tourist Attractions:
Rwanda Travel Tips – Information and Advice – The things to do and see in Rwanda – not just the Mountain Gorillas – the visits to the moving Genocide Memorials, Hotel Rwanda, the most fabulous Intore Dancers that are unique in all of Africa.
The Land of a Thousand Hills is the perfect location for an African Safari Holiday with many things to do and see.
The Beauty about Rwanda is that most parks and places are within easy driving distance of each other – You can easily cover the parks and other places within a week or less with easy drive-times of each other.
Map of Rwanda – Parks and Places
---
Best Time of the year to Visit Rwanda
Rwanda has been called the Land of Eternal Spring in Africa which gives one a pretty good idea as to the weather in the Land of a Thousand Hills – due to its elevation – due to its mild climate  Rwanda is a good country to visit in Africa all-year long.
There are two rainy seasons – even during the rainy season the sun always comes out – Rwanda a great country to visit in Africa with favorable Weather conditions.
Rwanda – 365 days of the Year.
Best Time to visit Rwanda for Gorilla Tracking
---
 Is Rwanda safe and secure for travelers?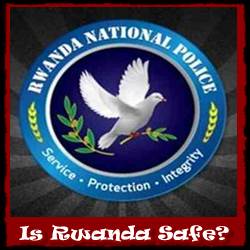 Rwanda is one of the safest, secure and most stable countries in Africa.  You can safely walk in Kigali on your own, even at night.  Security is found everywhere and unlike Kampala – Uganda the city that never sleeps, Kigali seemingly rolls up the sidewalks after dark unless you know where to go.
It is however always good to apply some simple steps to even make yourself more secure in an unfamiliar country and here are some ways.
You will find practical tips, advice, information that will make your time in Rwanda safe and secure.
Women Travelers Safety and Security
---
 Health Advice and Tips for Travelers to Rwanda: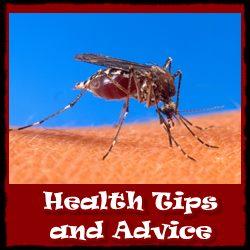 Most visitors who visit Rwanda on Safari will have a problem free time without major health issues if one stays at good lodges and hotels.
There are certain things one should do while at the same time also avoid others things.  Things like Street-Food to an untrained stomach is a no-no, salads except at upmarket restaurant can make you ill.
If you cannot peel it do not eat it.
Here you will find practical tips and advice that will make your time in Rwanda more enjoyable and without potential downtime or an illness that you bring home.
---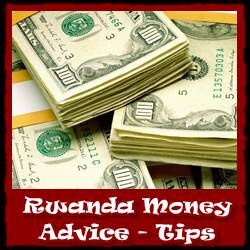 Money Information – Advice and Tips for Rwanda:
Here you will find the most Advice and Tips regarding using money in Rwanda including money safety and security tips for Uganda.
East and Central Africa including Rwanda are cash based societies where the US dollar reigns as the currency of choice, where the use of credit cards is limited since Traveller Cheques are not accepted everywhere and in Rwanda very rarely used.
In Rwanda it is about Cash and here is the information you need in order to make the right money choices for your time in Rwanda, notify your bank if you are going to use an ATM Machine – that is just one step.
---
When and where do I obtain my Travelers Visa for Rwanda:
Most must get their visa online with Rwanda Immigration – some countries have a reciprocal agreement with Rwanda and such citizens do not need a visa.
You can easily apply for your visa online or with the Embassy of Rwanda in your country.
You cannot obtain a Visa is at the point of Entry unless you are from an exempt country.
You can also get a Tourist Visa for Rwanda – Uganda and Kenya.  Information about how to apply is found in the link below.
East African Tourist Visa – Rwanda – Uganda – Kenya Tanzania
---
Tipping in Rwanda:
In many cases, it is not expected, but certainly always appreciated. In the case of a restaurant where a lot of Westerners go, tipping will be the norm.
What might surprise you is how much of an impact your tip left will have.  It is also appropriate to tip your driver-guide while on Safari and those leading you on gorilla tracking or chimpanzee tracking and Wildlife Game Drives.
Your Tips impact Rwandan lives, Rwandan families, help with school fees for children, rent, healthcare and other needs.
Make an impact in the life of a Rwandan – leave a tip.
---
Mobile – Cell Phones in Rwanda:
Rwanda has an excellent cell phone network covering almost the entire country. International phone calls can be made easily and you can be easily reached.
Appropriate SIM cards for the network are readily available everywhere, even in remote towns, and cell phones can be purchased or rented from major shops and mobile phone companies in Kigali.
Smart phones including iPhones will work well in Rwanda – however, use a local sim card to avoid roaming charges.
Best to have n unlocked phone as you visit Rwanda – it makes things easier.
---
 Internet Access for Visitors to Rwanda:
Internet access for Visitors to Rwanda can get easily online at Internet cafes, hotels, even some lodges at reasonable speeds.
WiFi is available at many restaurants in places such as Kigali and it most often is free if a purchase is made.
You can purchase a USB Dongle for your laptop if you are not in a WiFi location.
Groups can use an inexpensive router for their devices.  You can also use smart phones, iPhones, tablets and iPads to get on-line.
---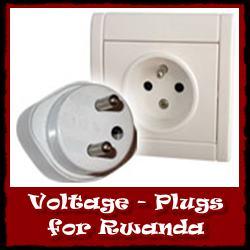 Electrical Current and Plugs in Rwanda:
230 volts is the voltage in Rwanda and you will need a European type plug.  You can buy a converter plug that will make your appliance fit locally.
The power supply is iffy in Rwanda at times– therefore it is best to stay in a hotel that has a generator or solar system in place.
It is also good if you are using a laptop that you have a surge protector of one kind or another. This would be advisable for most devices – even phones
In Rwanda, you can easily buy electrical strips with outlets that will work with your devices and have surge protection in some instances.
---
Rwanda Travel Tips – Information and Advice – Rwanda awaits you – the Land of a Thousand Hills with Volcanoes – lakes – rivers – mountain gorilla, chimpanzees, an ancient Montane Forest – all places where you can plan a safari in Rwanda.
We also offer Combination Safari Tour packages that combine the best of Rwanda and Uganda – you begin your safari in one country and end in the other cutting down the drive-times between Destination.
Enjoy your safari in Rwanda – Land of Eternal Spring.
Uganda – Rwanda Combined Safari
---
Rwanda Travel Tips –  Information and Advice – if you have any further questions – please ask.

---

---