Rwanda – 1994 Genocide – "Never Again" 25 Years Later
Today Rwanda is More than a Safari Destination but a Triumph over Hatred in the 21st Century
---
Rwanda – a testimony to the resilience and triumph of the Human Spirit over death destruction to "Never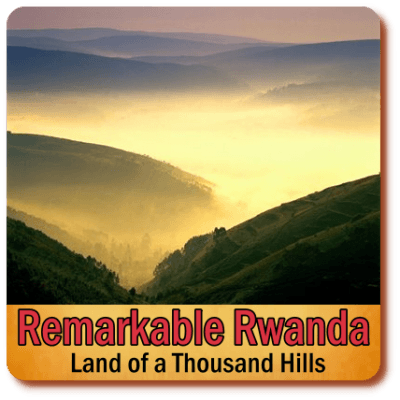 Again." In the 21st Century Rwanda is More than a Safari Destination but a Triumph over Hatred and the Spirit of Destruction that reigned so freely in the Genocide against the Tutsi People in 1994.
You will see little of the past destruction, instead, you will see the Spirit of Umuganda– the coming together and pitch in to overcome difficult tasks that face Rwanda, not just on the Monthly Umuganda Volunteer day each month, but each day.

1994 – the aftermath left much of Rwanda in shambles.  One remembers well the flight from Entebbe, Uganda in a rickety, small, chartered aircraft and landing at Kanombe Airport where the wind blew freely through the shattered glass of the main terminal, the streets of Kigali were like a ghost town, dead bodies here and there, buildings in ruin.  Kigali had to been liberated but seemed like an empty shell.  Hotel des Mille Collines (the famous or infamous Hotel Rwanda from the Hollywood Fiction film) was still cleaning up under the then Sabena Management.  
Fast Forward to 2019 – Kigali has been transformed into a model of an African Capital City. A picture of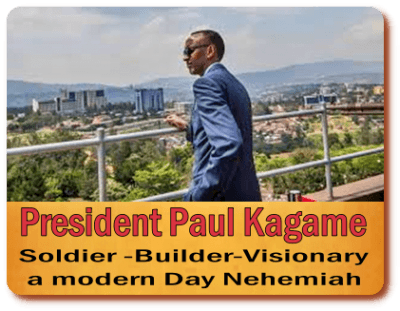 what Africa can be like and can accomplish under the leadership of a purpose-driven man, President Paul Kagame, a sort of modern-day Nehemiah rebuilding the ruined walls of Jerusalem with a sword in one hand and the towel of a builder in the other, a humble person, not interested in amassing a fortune for self, but implanting his vision of the Rwanda that can be into mind of the nation.
That same Spirit, Umuganda, in KiSwahili it is Harambee, a pulling together of everything one has for the common good of all. Rwanda at times gets criticized for being Authoritarian, non-democratic, even repressive, all by people who do not understand Africa, Rwanda where a strong leader is not disdained but deeply respected as long as the leader leads for the common good of all.
---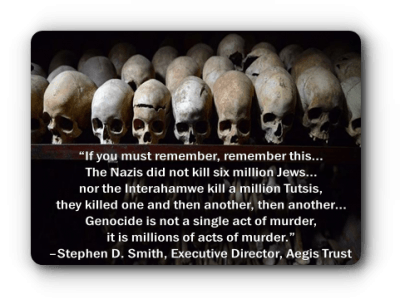 Rwanda is More than a Safari Destination but a Triumph over Hatred – it is a Phoenix rising from a Genocide that was like a scene taken out of the Apocalypse. One Missionary told Time Magazine, "There are no more Devils left in Hell, they are all in Rwnda.|
In 1994 for 100 days the Machete, the Gun, Violence, Hatred Death was the rule of the day for 100 days as terror and genocide swept the land of a thousand hills and in those days resulting in over a million dead. The World stood by while the Genocide against the Tutsi Raged on for 100 days. The UN tied the hands of General Romeo Dallaire and his UNAMIR forces while the Tuts were systematically eliminated, without having anyone to turn to.  Many had fled to churches only to be massacred there.
Today – most that arrive in Rwanda are surprised by what they find.  This is not the Africa that they might have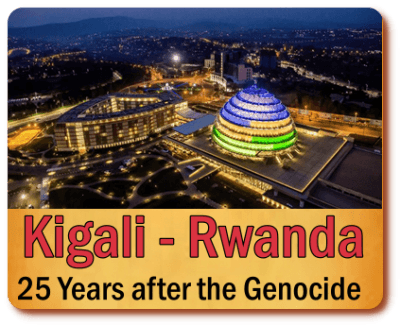 expected, this is Remarkable Rwanda that in 25 years has accomplished more than most African countries have done since independence, 40, 50.60 years.  Even the Airport is a surprise to many who do not know it is one of the best Airports in Africa, with a new one being built which will match airports most anywhere on the planet.
There are a few reminders of those 100 days of death and destruction unless you visit one of Rwanda's sacred places – the sacred places of Rwanda – the Genocide Memorials that are show this and future generations as to what can take place when people are incited to leave behind all decency and throw away the moral compass within and allow hatred to rule individuals and a nation such as Rwanda in 1994.
Most Rwandans were deeply and personally touched by the genocide of 1994 that took the lives of up to a million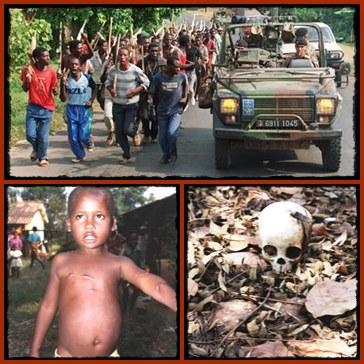 people in just 100 days from April to July of 1994. Rwanda today is made up those who suffered and lost everything including many family members and those who committed the atrocities in the Spring of 1994.
That in itself is a remarkable story, unlike other genocides that have taken place throughout history. It shows the African spirit of reconciliation, for forgiveness, the success of traditional Rwandan justice that was and is administered through community courts (Gacaca Justice) where victims and perpetrators come together under the umbrella of the local community and see African Justice, Peace, Forgiveness and most important Reconciliation rule the new day, the new Rwanda.
Other countries have rebuilt after a genocide but what makes Rwanda so unique is that victims and genocidaires' live side by side, rebuilding a better Rwanda in the spirit of Reconciliation and  "Never Again."Create Link
The war and genocide that touched the heart and mind of every person in Rwanda do not just float away on soft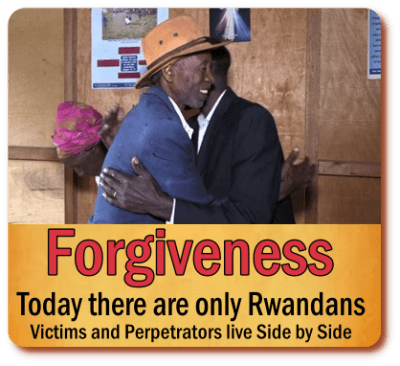 clouds into the sunset. It has and will take a paradigm shift in the hearts and minds of every Rwandan to move away from tribal thinking toward being a human being living in Rwanda. Today there are no more identity cards with Hutu, Tutsi or even Twa on them – today there are only Rwandans. The leadership of Rwanda along with the resolve and steadfastness of President Paul Kagame to lead Rwanda toward healing and recovery, away from the paths and ways of the paths that had visited Rwanda time and time again. Hopefully what I heard an official says in 1994 will be the forever reality in Rwanda – "Never Again."
Kigali today is a thriving capital city of over one million, a far cry from 6000 inhabitants when Rwanda became independent. One is reminded of postwar Germany where everything was built afresh, one is reminded of Singapore and South Korea. that also rebuilt from the ashes and war, thrived and move beyond mere survival but built a better country and a stronger people that had been tried and tempered like iron by fire.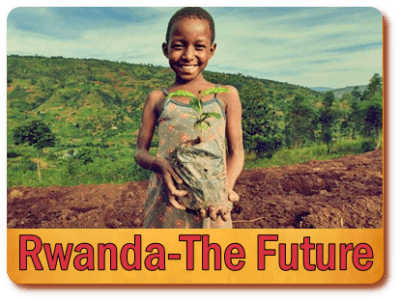 Rwanda is More than a Safari Destination but a Triumph over Hatred – 25 years after the Genocide as Rwanda in 2019 during the month of April takes time out to reflect on the country as a nation, as a people, as Rwandans one can only show one's deep respect for a nation that is as resilient as Rwanda. 
The Genocide of 1994 knocked Rwanda down, but as 2019 shows, not out. Rwanda rose up from the ashes of a Genocide that would have set back other countries but in 25 years Rwandans have shown the World that a people, a nation can rise above and Triumph over hatred and yes Rwanda is a premier Safari and Convention Destination unlike any other.
In 2019 Rwanda remains vigilant – a spear in one hand and a trowel in the other, battling the forces of evil and hatred that may still remain and at the same time building a Rwanda that is a picture of what Africa can be like.
---