Practical Advice for Packing for your Trip to Uganda
Don't pack the Kitchen Sink – Just essentials for your Trip
What do I pack for a trip to Uganda?
---
Packing for your Trip to Uganda:  Packing for your trip to Uganda begins with what you are planning to do in the
Pearl of Africa. If you are going to trek Gorillas it will require items that you will not need if you are going to be in Kidepo Valley Park where you are in Savannah Park.
Packing for Uganda begins with what you will be doing in Uganda, a volunteer will pack totally different than a Gorilla Trekker and a Business Person will not be packing like someone who is going to climb the Virunga Volcanoes or the Rwenzori Mountains of the Moon.
We are a Gorilla – Chimpanzee – Wildlife Tour Operator and our focus are primarily on those that are going on Safari in Uganda which is a portion of the many visitors that arrive in Uganda each year.
Packing for Uganda is about what you will be doing here but also about common sense.  There are things that are universal Travel Necessities.  Below is both General and Specific Advice as to what you might need to be geared to what you will be doing here.
The Best Advice we can give you is the old American Saying – Don't Pack the Kitchen Sink – Stick to the essentials – use Common Sense – Do I really need this.
We will not tell you to pack – 4-undergarments, 3 shirts or tops, we give you what is best for you and your activity and you decide how many of-of this or that to pack. We will give you what to wear while doing this or that activity and leave the packing to you.

---
What to wear in places like Kampala or Entebbe:
In Kampala, Entebbe or some other larger town in Uganda is your destination than you pack differently than you would for Gorilla Trekking.  Many visitors come to Uganda without going on a Safari, some come for conventions, business reasons or as Volunteers.
Ugandans in town are some of the snappiest dressers.  They dress up for the occasion, Westerners when visiting for business on the other hand often Dress down.  You establish a lot more credibility if you dress right.  If you here on business than pack some business attire. Don't forget the right shoes and have them polished before you go to a meeting of any kind.
For Dinner, occasions pack a nice dress or shirt and pants.  Men might be well off to have their shirts washed and starched, pressed and folded by a professional laundry.  It is well worth the extra expense and easier to pack.
---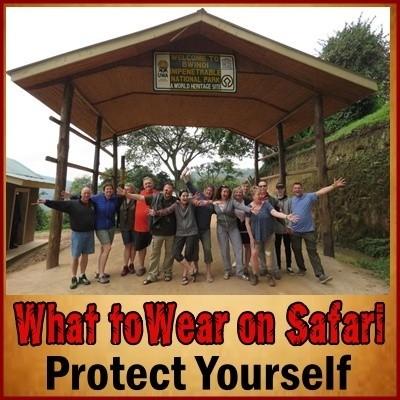 What to wear in Safari In Uganda:
Packing for a safari takes a bit more thought and again the activities you will be engaged in while on Safari.
Though you are in Equatorial Africa, we always suggest to our clients to dress with protection in mind.
Hiking through the Savannah wearing shorts and tank-top will only lead to grief, bug bites, scratches from branches and thorny bushes.
Long Trousers, long-sleeved shirts – wear what the rangers wear in parks. You will not see them moving around wearing shorts but long trousers.
Protection is the key when it comes to packing for a safari, not fashion.  You do not need a pith helmet, but you need protection against the sun, a hat with a brim is preferred, long trousers, thick socks, even boots on a nature walk will even protect you against a snake attack – something no client of ours has ever experienced.
---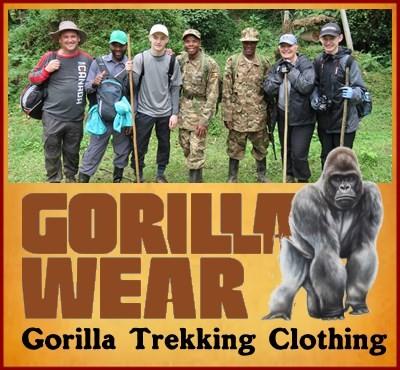 Packing for your Gorilla Trek:
What to pack for your Gorilla Trekking portion of your Safari in Uganda.  Many gorilla trekkers wear the wrong clothing.
Gorilla Trekking is no Sunday-Afternoon stroll in the Park.  Much of it takes place on freshly hacked trails.  There are nettles that will sting, thorny bushes, branches that will scratch you, fiery ants – protection is once again the key when packing for a gorilla trekking Sarari in Uganda.
In Uganda Gorilla Trekking takes place in Bwindi Impenetrable Forest which is an ancient Rainforest and it can rain every day, meaning a rain jacket or poncho is a must. Boots to protect your feet and ankles giving you support are a must.  A daypack is a must, long trousers and long sleeved shirts are a must.
Pack right for your Gorilla Trek in Uganda.
---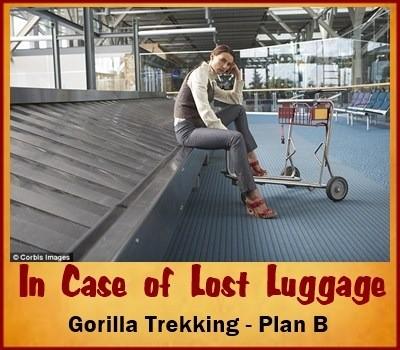 Plan-B-In case your luggage is lost or delayed:
Life goes on if your luggage is lost or delayed which happens at times We find that to frequent problems with clients who fly with Ethiopian Airline, though an excellent airline – we have had more clients with lost luggage using Ethiopian Airlines than any other carrier.
The reality is that lodges, permits cannot be changed.  Plan-B sets in it.  Wear what you will be wearing on your first day on Safari on the plane and that includes footwear.  Use a daypack as a carry-on and have an extra set of clothing in it.
The same applies for business meetings, except that the attire is a difference.
Plan-B has to be relied on several times of the year with our clients and they are glad that we have one.  Suitcases will be delivered by us to your lodge or hotel if you are on a safari with us.
---
Packing for a Flying Safari in Uganda
15 Kilos, 30 Pounds is the maximum.  That takes planning for most of us.  It means that you have to pack just right.
There is some workaround.  In the case of a Fly-In Gorilla Trekking Safari wear your hiking boots, put on your gorilla trekking clothing, including jacket, put the daypack on your lap and you can pack more in your suitcase.  A duffel bag is preferred for Fly-In Safari.
Overweight luggage incurs a charge of 6 USD a kilo and that may not always be available depending on the overall weight on the day of your flight.
We can store extra luggage for you while you are on a flying Safari in Uganda, something we often do.
Fly-In Safaris take more planning but the inconvenience is outweighed by the comfort of flying to your destination.
---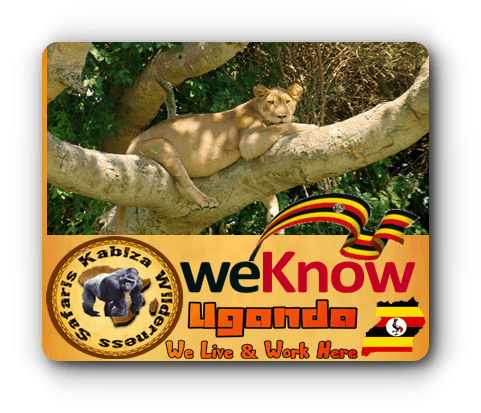 Packing for Uganda-Our Take:
Keep it simple, be practical, leave the kitchen sink at home and bring only what you will need for your time in Uganda whether business or pleasure.
If you are coming on business we ecourage you to pack a bit extra for a mini-safari or longer.  You are in Uganda, Gorilla – Chimpanzee Trekking can easily be done at the end of your business trip.
Never forget your medications at home – pack them and bring a copy of the prescription so that no one will suspect you of bringing in drugs.
The plugins in Uganda are the UK kind and the voltage is 240.  4-G WiFi is advertised but you are often lucky to have 2-G.  Pack right and Enjoy Uganda the Pearl of Africa.
---
Packing for your Trip to Uganda -Forget all the fancy gadgets they sell you in airports, they are for the most part useless. Bring a few books on Uganda instead on your Kindle App.
---
Questions about Packing for your Trip to Uganda – contact us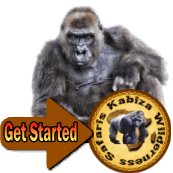 ---