Ntokoro Game Lodge -Semliki Valley -3wawrw Affordable Up-Market Safari Lodge
Ntokoro Game Lodge – Up-Market Comfort- Affordable Price – Scenic Location – Adventurous Activities in the Semliki (Semuliki) Widlife Reserve
---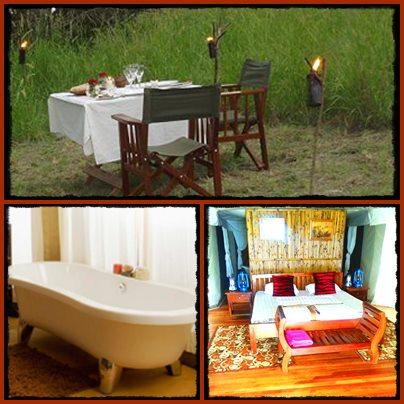 Ntokoro Game Lodge -Semliki Valley – would make Samuel and Josephine Baker wish that they had discovered Lake Albert in the 21st Century and be able to stay at Ntokoro Game Lodge which on the one hand reminds one of the Classic Safari and Discovery Style of centuries past but with its present comforts gives you one of the lodges in the area and that at a most affordable price.
Up to 2014 one had one up-market Safari Lodge choice but now there are two and Ntokoro Lodge gives you up-market comfort at an affordable price but retains that certain "Out of Africa" look and feel. Take a stroll on the naturally sandy beach and look across the Lake into the Congo with its Blue Mountains towering above the Lake.
Ntokoro Game Lodge -Semliki Valley – is away from it all however it is easily accessible and only 2 hours plus from Queen Elizabeth park or Kibale Forest.  Portions of this landscape reminds one of Central Africa and you can visit the Congo's jungles and people without obtaining a visa as the Congo spill over into the Semliki Valley – even the Semliki River reminds one of the larger Congo.
Ntokoro Game Lodge is the perfect base for exploring the Semliki Valley, hike through the forests and along the river, visit the chimpanzee, birding, fishing, game drives over vast savannah and or take a ride on a mountain bike through the scenic Semliki Valley.
Though you are out in the African Bush – there is WiFi Internet access to keep you in touch with family and friends back home.
Enjoy the food provided by the expert chefs from the lodge and on many evening there is a favorite with many guests, an evening barbecue of course the nightly campfire all to the symphony of the African Wild all around you.
The lodge itself is exceptionally stylish, with an impressive setting of stone canvas exteriors with attractive wooden floors, wide windows allowing cool breezes and overlooking scenic Lake Albert.
Like with all hotels and lodges we always recommend that you look up Ntokoro Game Lodge on TripAdvisor and read what others have said in their reviews about the Lodge…most of all enjoy your time at Ntokoro Game Lodge…
---
If you like to use Ntokoro Game Lodge -Semliki Valley while on Safari with us – please let us know.

---