The Closest International Airport to Mgahinga Gorilla Park – Bwindi Impenetrable Forest
Kigali International Airport-Rwanda is Your Gateway to Southwest Uganda – Gorillas – Chimpanzees – Wildlife
---
Kigali International Airport-Rwanda is Your Gateway to Southwest Uganda – the closest International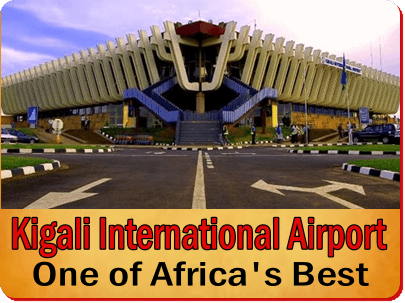 Airport to Bwindi Impenetrable Forest and Mgahinga Gorilla Park.  The airport in Kigali is not only the entrance to remarkable Rwanda but the most convenient Gateway to Mgahinga Gorilla Park and Bwindi Impenetrable Forest with its Mountain Gorillas and beyond to parks like Queen Elizabeth Park, the Rwenzori Mountains of the Moon, and Kibale Forest with the most Chimpanzees in East Africa and 12 other primate species.

Our clients benefit from shorter drive times to Gorilla Trekking or the One of a Kind Gorilla Habituation Experience of 4-hours in Bwindi Impenetrable Forest. They also save money – 900 USD at least over Gorilla Trekking in Rwanda – Permit prices in Rwanda are 1500 USD – in Uganda 600. Add the Savings from Lodging that is much lower in Uganda than it is in Rwanda. Our Clients also benefit from the vast possibilities found in  Western Uganda.  We, in turn, create safaris that begin in Kigali – Rwanda, and end in Entebbe for the flight back home or to other destinations.
---
Why use Kigali Airport for Gorilla Chimpanzee Trekking Wildlife Safaris in Uganda?
Convenient Kigali International Airport-Rwanda is Your Gateway to Southwest Uganda – Save hundreds of Dollars on Gorilla Permit Fees and Lodging

---
Major Airlines such as Brussels, Qatar, Emirates, Ethiopian Airlines, Air Kenya, Turkish Forand Egypt Air use it plus there is the ever-expanding Rwandair Airline with direct flights to other African Countries, Asia, Europe, and the UK, and soon they will also Fly to the US.
It is the Closest International Airport to Southwest Uganda's Bwindi Impenetrable Forst and Mgahinga Gorilla Park.
Modern Airport Facility rated Number 2 in Africa.
Take Advantage of the many activities that you can add on to your Gorilla Trek in Uganda.

Three hours Drive Time to Mgahinga Gorilla Park – 4 Hours to Bwindi Impenetrable Forest. This compares with 9 to 10 hours from Entebbe Airport.  Drive Time to Volcanoes National Park in Rwanda from Kigali is 2 1/2 hours – a bit more drive-time, but you save 900 USD on Gorilla Permits.
600 USD Gorilla Trekking Permits – saving you 900 USD over permits in Rwanda at 1,500 USD.  That will pay for more than two nights at the upmarket Gorilla Safari Lodge in Rushaga.
Combine a Safari with visits to both Uganda and Rwanda.
Take Advantage of the East African Tourism Visa that you can obtain online.  You have to get the visa in the first country you visit.  3 East African Countries participate in the Visa offering, Uganda, Kenya, and Rwanda.

---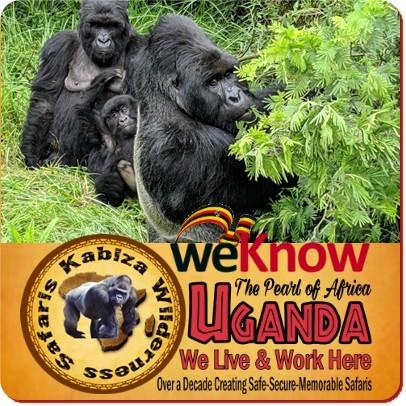 Using Kigali International Airport-Rwanda is Your Gateway to Southwest Uganda makes sense, saves you a lot of money when you trek Gorillas in Uganda.  Uganda is also the only country that offers you the exclusive, one-of-a-kind Gorilla Habituation Experience where you are for four hours with a Gorilla Family.

Most Tour Operators do not offer the alternative of Kigali airport as your gateway to Southwest Uganda, and we have for over three years.  It is secret that is not revealed by the Uganda Tourism Board or the Ministry of Tourism. They speak of flying in and out of Entebbe International Airport and driving 10 hours to your Gorilla Trek or flying from Entebbe to Bwindi Forest which adds hundreds of dollars to your budget.
Many of our Clients choose the fly into Kigali -Rwanda way of trekking gorillas and Chimpanzees, seeing the Tree-Climbing Lions of Ishasha and the Elephants of Queen Elizabeth Park and the end fly out of Entebbe instead of returning to Kigali.  Such a Safari is a Win-Win Situation since it means no long drives on Safari.
---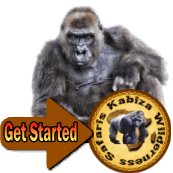 ---