A Question Asked-Is Uganda safe for Australians on a Safari?
Is it Safe for Australians to go on Safari in Uganda?
What about the Australian Travel Advisories about Uganda
---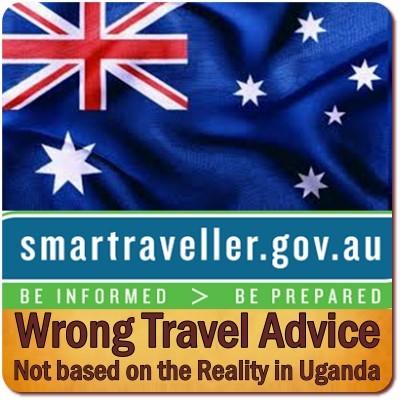 Is Uganda safe for Australians on a Safari? Australians are a unique breed of Travelers.  They are in a class of their own. Only Canadians are a close second. Australians can adapt like no others to Africa. 
They are the last to complain about dusty roads, the potholes that are a part of the African Journey, or the distances.
Australians are most appreciative of what awaits them in the Pearl of Africa. Despite the gloomy and erroneous Travel Advice issued by the Australian Government, it has published on their Smart Traveller Website about Uganda. 
Australian Travelers, unlike Americans, do not ask us questions about Safety and Security in Uganda. That despite the Australian Government Smart Traveller Uganda Page having the following Headline, " Exercise a high degree of Caution."
Though Australians do not ask about their security, we still felt that we needed to put the Australian Government's Travel Advisories into perspective. To give Australians the reality on the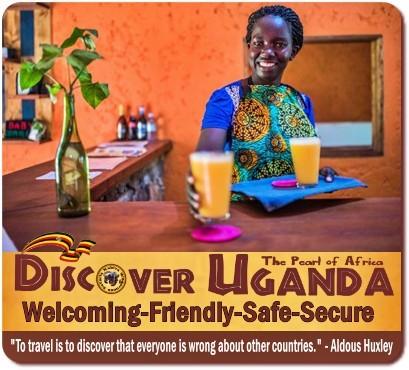 ground in Uganda without spin. 
Australians Travelers are important to us, and we wanted to address issues erroneously addressed by them on the Uganda Smart Travellers Page.
Australia does not have an embassy in Uganda. Unlike the US or UK, they lack the staff and resources to make a proper security assessment.  Most of the Travel Advisories below have been erroneously in place for over a decade. Australia has a Consulate in Uganda, which is headed by an Honorary Consul.
The Consulate provides necessary consular support (not including the issue of passports). The Australian High Commission in Kenya provides full consular assistance to Australians in Uganda.
Is Uganda safe for Australians on a Safari? Over 20% of our clients come from Australia. None of them have had a security problem while on Safari in Uganda, the Pearl of Africa.
---
Is Uganda safe for Australians on a Safari? Let's Find out
---
Is it safe for Australians to Trek Gorillas In Bwindi Impenetrable Forest or Mgahinga Gorilla Park?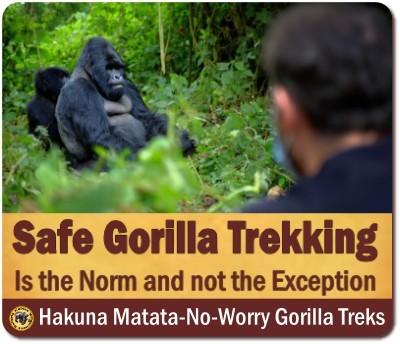 Australian Smart Traveller Site: Reconsider your need to travel to within 50 kilometers of Uganda's border with the Democratic Republic of Congo (DRC), including the Bwindi Impenetrable National Park, the Mgahinga Gorilla Park, and the Murchison Falls National Park because of the risk of banditry and attacks by armed groups.
Our Response:  Many Australians have either not read the advisory or have chosen to ignore it. There are no armed groups. There are only gorillas in Bwindi Impenetrable Forest and Mgahinga Gorilla Park and no Guerillas. Guerillas are active across the border in the Kivu province of DR Congo.
For the last twenty years, Gorilla Trekking has been safe and secure in Uganda. The Ugandan Army keeps patrols the border with DR Congo.  There is an above-normal police presence in the villages surrounding both Gorilla Parks supplemented by the Tourism Police.  Armed Uganda Wildlife Authority Ranger escort gorilla Trekkers.  We do Gorilla and not Guerrilla Safaris. There are no armed Guerilla Groups inside Uganda since Joseph Kony and his Lord's Resistance Army fled into DR Congo. Guerilla Trekking is one of the safest tourism activities in all of Africa.
About the Smart Travellers that there is a risk of Banditry in Southwest Uganda.  We find that a ludicrous and inappropriate claim contrary to reality. The word Banditry refers to acts of robbery and violence in areas where the rule of law has broken down. That is contrary to the reality that awaits you in Uganda. We ask you to do a Google search typing in Banditry in Uganda 2019.
---
Do Australians have to fear an imminent Terrorist Attack in Uganda?
Australian Smart Traveller Site: A terror attack could happen anywhere and at any time in Uganda. Heightened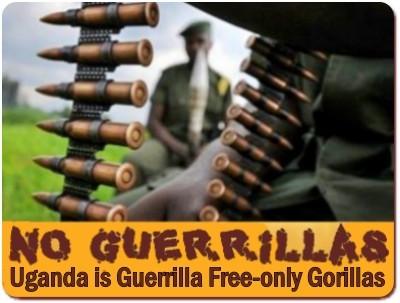 security arrangements are in place in public places, including borders and at the international airport. Expect body, car, and luggage checks when traveling in Kampala. Pay close attention to your personal security and follow the instructions of local authorities.
Our Response: In today's world, a Terrorist Attack could occur in the world at any time, including in Australia.  There has been no Terrorist Attack in Uganda during the World Cup since 2010. That was a wake-up call to increase security and terrorism counter-intelligence. Ugandan Security has pre-empted various terrorist plans, and Uganda is one of the safest nations in Africa for Travelers.
We would suggest that the Australian Government focus on Terrorism Attacks that have taken place in Australia. The number of terrorism and the frequency of attacks makes Uganda look like a haven.
Yes, you are checked, scanned when entering into parking lots, hotels, shopping centers, banks. We have accepted that in Uganda as a small price for security and safety.
---
I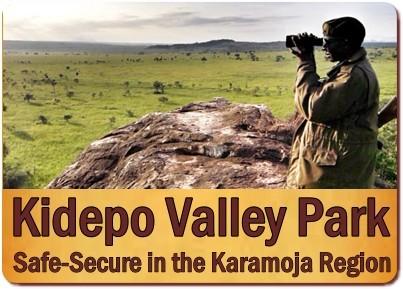 s Kidepo Valley Park safe for Australian Travelers on Safari?
Australian Smart Traveller Site:  Reconsider your need to travel to the Karamoja region of north-eastern Uganda, including Kidepo National Park, because of the risk of banditry and inter-tribal clashes.
Our Response: Ironically, the UK dropped travel advisories for Kidepo Valley Park following what the US had done years earlier. The Karamoja region used to be known as Uganda's Wild West.  That is no longer the case after massive disarmament operation by the Ugandan Military. There is a robust military presence in the area. Kidepo Valley Park is one of the best parks in Africa. It is Africa as it used to be 50 plus years ago. Some have referred to it as a lost Eden. The park has elite Uganda Wildlife Authority Rangers that have done an excellent job keeping Tourists safe and secure, including Australians.
---
Are LGBT Australians safe and secure on Safari in Homophobic Uganda?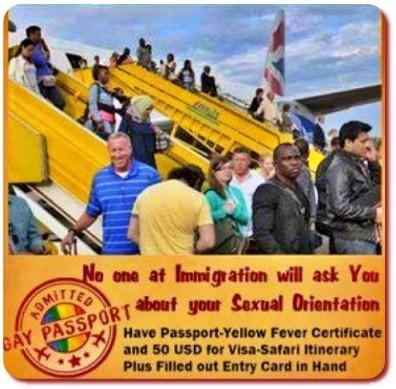 Australian Smart Traveller Site: Homosexual relations are illegal in Uganda and are not tolerated. Westerners have been prosecuted for homosexual activity in Uganda.
Our Response: In Uganda, what happens in the house, stays in the house. People do talk about their sex life. Public affection is a big no. President Museveni has never kissed his wife in public. Gay Travelers on Safari have no difficulty. That is something that the Uganda Tourism Board has stated again and again. Though seen through lenses of the misguided so-called "Kill the Gays Bill, which was inspired by American Evangelicals, Uganda is quite tolerant. Tanzania does not welcome Gays; in Kenya, they are still incarcerated.  The Ugandan LGBT Community is harassed. Gay Tourists are not asked their Sexual Status on arrival in Uganda. They are being given a Tourist Visa like all others.
Culturally in most of Africa, Homosexuality is frowned upon and not culturally accepted. One must point out that most laws about Homosexuality were written by the British, French, Belgian, Portuguese Colonial governments and are still on the books today.
---
Are Australians safe from Tourist Kidnappings?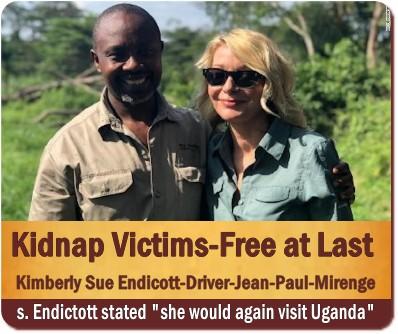 Australian Smart Traveller Site:  On 2 April 2019, a foreign national was kidnapped from the Ishasha section of Queen Elizabeth National Park, which borders the Democratic Republic of Congo.
Our Response: criminals kidnaped Kimberly Sue Endicott and her driver. They were on a game drive in the Ishasha region of Queen Elizabeth Park.  They were without an armed Uganda Wildlife Authority Ranger.  It is not required either then or now.
We, however, always have an armed escort on board. Kimberly Sue Endicott, along with her driver, was released five days later. The culprits are awaiting trial.
The kidnapping was a first, and it has triggered a massive response in the military patrolling in parks. The US military has trained rangers. Drones have been engaged to survey parks for any criminal and poaching activity. Uganda is safer now than before April 2, 2019. We have recommendations as to how to avoid being kidnapped on Safari that you might find helpful.
---
What about those political demonstrations?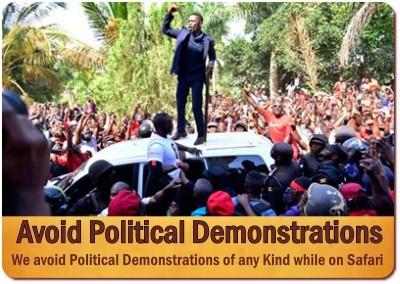 Australian Smart Traveller Site: Protests occur in Kampala and other parts of Uganda. Some protests and demonstrations have resulted in deaths and serious injuries. Avoid large gatherings, political rallies, protests, and demonstrations.
Our Response:  Political Demonstrations do occur. They are mostly confined to the Capital, Kampala. Most of our clients bypass Kampala due to the traffic gridlocks that are a daily occurrence. If we should encounter one on Safari, we take an alternate route.
We suggest that you read the local newspapers online about political demonstrations. 2021 is a presidential election, and President Museveni is standing once again. This time there, Bobi Wine, a renown Ugandan Pop-Star and Parliamentarian. He has started the People-Power movement that is popular with young people. Uganda is a young country. The Police must clear demonstrations of any kind. The Police often deny the necessary permits. This is common not only in Uganda but in most of the East African Countries.
---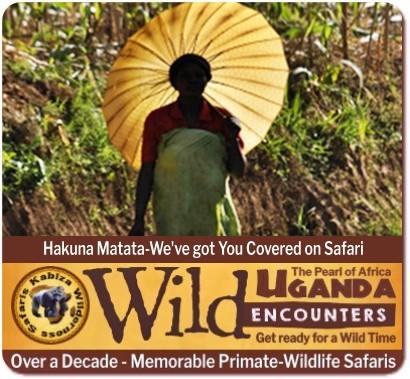 Our Advice to you. Know Uganda before you Go.
Is Uganda safe for Australians on a Safari? Be informed about Uganda and be informed about the various activities you will be doing, such as Gorilla Trekking. Blend in, do not stand out.  If you are Caucasian, Asian Hispanic, you will stand out because of your skin color.  Blend in, which means do not draw attention to yourself.  Flash no wealth, whether jewelry, watches, or cash.
Be confident, yet show humility and grace, and if something goes wrong at a lodge, do not lose your temper.  Allow the driver-guide to handle it.
Is Uganda safe for Australians on a Safari? We have never had Australia, or anyone else has a security problem on Safari with us.
What our Clients say abouy their Safari in Uganda – 4 reviews are by Ausralians:
[gmb-review location="accounts/115951182739430842992/locations/10664650907391775100″ type="slider" minimum-stars="5″ sort-by="date" sort-order="desc" review-amount="200″ slides-page="1″ slides-scroll="1″ autoplay="false" speed="5000″ transition="slide" read-more="false" show-stars="true" show-date="false" show-quotes="true"]