Imigongo Cow Dung Paintings – a unique Rwandan Art-Form
Imigongo Paintings – Where Cow Dung becomes Art in Rwanda – only in Rwanda
---
Imigongo Paintings – Where Cow Dung becomes Art in Rwan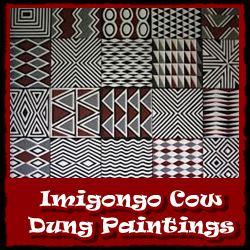 da. In Rwanda, common  Dung is turned into  beautiful Imigongo Paintings. There are not many countries where Cow Dung is turned into Art.
Only in Rwanda, the cleanest country in Africa can they improve on common cow-dung, they are using Cow Dung, not just to produce Methane Gas for cooking, but turning it into a classy art form that goes back for generations.

You can have a hands-on experience creating Imigongo Painting and we can arrange the lesson while you are on Safari with us.
---
Imigongo Paintings – Where Cow Dung becomes Art in Rwanda is a unique art form found in the Land of a Thousand Hills produced by a co-operative in the small village of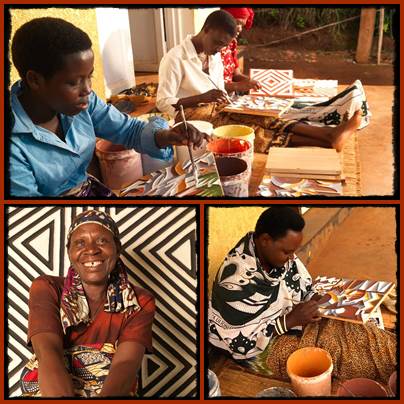 Nyakarambi near the border with Tanzania where you can also find the famed Rusumo Falls  not far from Akagera National Park.
The art form of cow dung paintings originated back in the 18th century in the Province of Kibungo and was and is mostly done by women – there are two co-operatives today that keep the art form of Prince Kakira who was the son of the King of Gisaka alive in the eastern province of Rwanda.
Originally the cow dung art form was used on the walls of huts people lived in today it is often done on wooden plates and purchased by many including tourists as wall hanging.
The cow-dung painting art form almost died out during the 1994 Rwandan Genocide however today it is thriving and doing well providing income for women and their families.  Another reason for the art-form almost dying out was that now you could buy pain off of the shelf instead of painstakingly making it from cow-dung and other natural ingredients.
Imigongo Cow Paintings are only found in Rwanda and have becom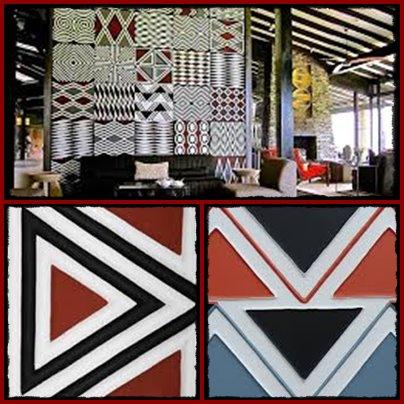 e popular both within the country and with tourists – its bright colors gracing many hotels, restaurants, and lodges and finding its way to the homes of many visitors to Rwanda from around the world.
Its distinct geometrical and colorful designs with an African – Rwandan touch have become quite popular with both Rwandans, tourists and other visitors.
You can buy Imogongo Cow Dung Paintings in various parts of Rwanda including Kigali – however it is most beneficial to go to the source and the place where such paintings are created and purchase a few to take home for your home or gifts to friends and make a difference in the lives of Rwandans and their families…
You can include a visit to Nyakarambi  (in your Safari Itenerary with us) where the cow-dung paintings are created by a womens -co-op as in the days of old using local plant ingredients and cow dung for the vivid colors.
Imigongo Paintings – Where Cow Dung becomes Art in Rwanda – buy a few and keep the ancient art of cow-dung painting alive in Rwanda and assisting Rwandans with their livelihood.
---

---