Gorilla Safari Planner for 2020-2021 in Uganda – Rwanda
Planning your Gorilla Trekking or Habituation Experience Safari in 2019
---
Your personal Gorilla Safari Planner – Planning for your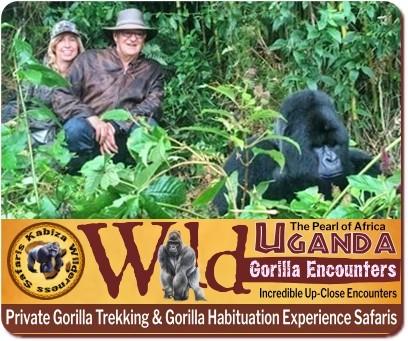 Gorilla Trek or your Gorilla Habituation Experience in Uganda.  It is the page where your Time with the Gentle Primates of the Forest Begins.

Gorilla Permits, especially the Gorilla Habituation, become a scarce commodity during the peak seasons of the year, which are June through October and December through March.
Plan well in advance to secure Permits and lodge of your choice.

There are 4-Gorilla Choices you have.
Standard Gorilla Trek in Bwindi Forest
Usual Gorilla Trek-Virunga Volcanoes-Mgahinga Gorilla Park.
4-hours with a Gorilla Family-Gorilla Habituation Experience – 4 permits per day only.
Private Gorilla Trek with your party only – at an additional cost.
---
Your One-Stop – Complete Gorilla Safari Planner: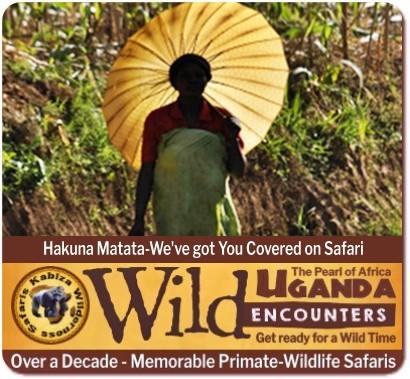 Gorilla Trekking and the Gorilla Habituation Experience is unlike a wildlife Safari anywhere else in Africa.  It is not only the most expensive Tourist Activity but a one of a kind experience that can't be done elsewhere in the world.
For over a decade, we have acted as a sort of Gorilla Matchmaker. We set up the date, the encounter with the Gentle Giants, but then it is up to the Gorillas and you as for how that date goes.  Always remember that you are in the wild and not in a controlled setting – even the rangers and trackers are mere guides as you enter the living space of a gorilla family.
Mountain Gorillas, their conservation, their well-being is on our minds; your experience with them is a joy for us that is beyond any monetary gains.  Making real the dream of a lifetime as you trek Gorillas is our privilege.
Safe Gorilla Trekking Safaris are the norm, not the exception.  We go beyond the requirements that the Uganda Wildlife Authority has in place.
We Take the Confusion out of Gorilla Trekking – Permits – Choosing the right Lodge near your Trek and more.
Contact us by Telephone-Brenda Sempungu – Uganda  256-782-951-560
---
The Uganda Gorilla Permit Price increases from $600 to $700 effective July 1-2020.
---
Coronavirus and your Safari Plans: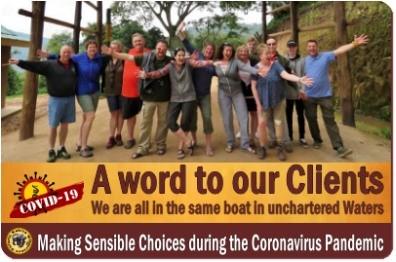 Uganda imposed a Travel Ban on Travelers from Seven Countries- Italy, Iran, South Korea, France, China, Germany, and Spain on Saturday, March 7, 2020. 
Residents from those countries should consider postponing non-essential travel to Uganda. The Travel Ban is also enforced for Ugandans traveling to those countries or returning to Uganda.
The Ministry of Health is also monitoring the Coronavirus outbreak in the UK, Switzerland, Norway, Netherlands, Sweden, Belgium, India, and the USA. 
Should the Coronavirus outbreak go viral in those other countries, they would be added to the current list of nations to whom the Travel Ban applies. Read our Take on Booking a Safari during the Corona Virus Pandemic.
---
What our Clients say about us
[gmb-review location="accounts/115951182739430842992/locations/10664650907391775100″ type="slider" minimum-stars="5″ sort-by="date" sort-order="desc" review-amount="200″ slides-page="1″ slides-scroll="1″ autoplay="false" speed="5000″ transition="slide" read-more="false" show-stars="true" show-date="true" show-quotes="true"]
---
 Our Gorilla Safari Planner – includes both Gorilla Trekking and Habituation Experience
[contact-form subject="Kabiza Wilderness Safaris"][contact-field label="Name – First -Last" type="name" required="1″][contact-field label="The Country I am writing from" type="text" required="1″][contact-field label="Email – Please check Accuracy" type="email" required="1″][contact-field label="Number of Participants – include ages of children" type="text" required="1″][contact-field label="Choice of Lodging " type="radio" required="1″ options="Moderate $$ – 150 to 400 USD for Two – Full-Board – Per Night,Up-Market – Luxury $$$ 400 to 800 USD for Two – Full-Board-Per Night,Exclusive – $$$$ – up to 1700 USD for two – Full-Board -Per Night"][contact-field label="Number of Days for your Safari" type="text" required="1″][contact-field label="Beginning Date" type="date" required="1″][contact-field label="Ending Date" type="date" required="1″][contact-field label="Detailed Input about what you would like on your Safari" type="textarea" required="1″][/contact-form]
Contact – Kabiza-Wilderness-Safaris – Thank you for contacting us, and we will get back to you promptly.

We respect your Privacy – this information is only used to create a Safari for you.  We do not add you to a mailing or newsletter list – nor do we pass on your information to other organizations.