Affordable Fuego Hotel – great Restaurant – Cafe – Bar in Muyenga
One of Kampala's Best Budget Hotel Options – Fuego Hotel in Muyenga – Kampala's only Budget Boutique Hotel
---
When it comes to quality, Fuego Hotel in Muyenga – Kampala's only Budget Boutique Hotel. Not only a hotel but a next door restaurant, coffee shop where you can freshly baked goods with a latte'.  The Restaurant servers from Pizza to authentic Eritrean – Ethiopian dishes, Italian meals abound, you can have a sandwich, burger, roasted beef, steak, salads and more, and all of that in a a budget hotel – restaurant called Fuego's.

---
Fuego Hotel in Muyenga – Kampala's only Budget Boutique Hotel and that is a reality. Many Accommodations have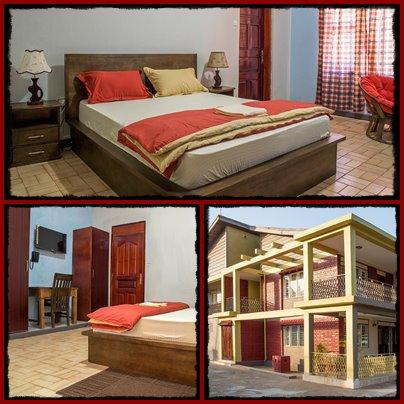 overrated their value and price, a recent example where a budget hotel went from 60,000 shillings to 60 usd.  Triple the original price and no added values.  For Clients of ours that prefer a budget hotel, that is clean, new, with bath, good restaurant facility and where you can get a glass of wine at reasonable price then it is Fuego Hotel in Kampala.
The Rooms at the Fuego Hotel include Breakfast and you will not be given hot water and some instant Nescafe' or tinned Star Coffee which is like dancing without music.  Eritreans and Ethiopians come from where Arabica Coffee was born and raised originally.
Fuego  is located near the Italian Supermarket which is an excellent place where you can stock up on things like dried fruit or nut snacks, granola bars and other things.
Kampala has been in need of a fresh look in budget lodging, most Ugandan Hotels would call Fuego on the moderate side when it comes to quality lodging. The rooms have quality beds, mattresses, night stands with reading lamps, rarely seen in budget or moderate hotels in Uganda, front-desk service phone, TV, WiFi, there are also closets to hang your clothes and a small writing-table.
There are many lodging choices in Kampala, new ones coming up monthly, many of them in the upmarket range,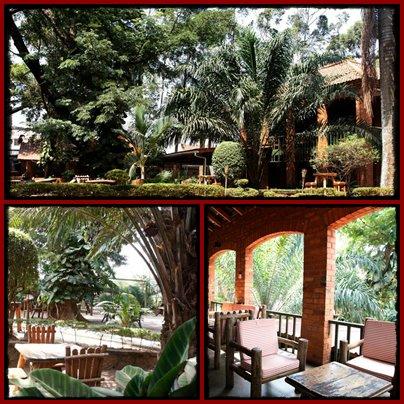 there are not many new ones in the budget price range and those that do lack the other amenities that make it a hotel that you want to say stay at.
Food in the Fuego Cafe' – Restaurant is priced quite reasonable for what is offered and both the cafe' and restaurant have become a favorite with Ugandans and also Expats, Visitors and Tourists to Uganda.
You can jog here on the road up to tank hill and beyond, there is not much traffic found there.
If you want to try some other restaurants, there are many nearby for you to choose from.
Nightlife, Uganda is the city that never sleeps and one of the hot-spots is Kabalagala (innocently called Pancake in Luganda) – it is nightlife from mild to wild. However we recommend to our clients to remain in the Hotel and get some sleep before the Safari with us begins in the Pearl of Africa.
Good, quality, budget Hotels are hard to find in Kampala – Guest-Houses used to offer a lower priced alternative, that in many cases has changed over the past 10 years, now along comes Fuego Hotel in Muyenga – Kampala's only Budget Boutique Hotel just 45 minutes from Entebbe, Airport, 10 minutes from downtown Kampala with easy access to the Safari Trip routes out-of-town going west and north…Enjoy your stay here.
---
If you like to stay at Fuego Hotel while on Safari with us in Uganda – please let us know.


---