Is it Safe to Travel to and in Rwanda?
Why did France issues Travel Advisory for Rwanda-France issues Travel Advisory for Rwanda
---
April 17, 2019, France issues Travel Advisory for Rwanda. This leads to the question – "is Rwanda a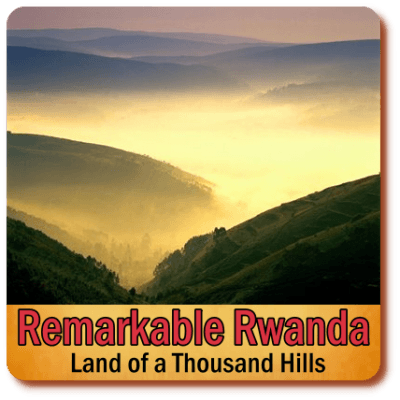 dangerous Place for Tourists in 2019?  The Advisory Covers 3 areas, oddly, the first one is about the Safest place to be in Africa – Volcanoes National Park (Parc des Volcans). If any place is safe and secure in Rwanda, it is Volcanoes National Park.  The Park is home to Rwanda's Mountain Gorillas, the premier Destination for Tourists visiting Rwanda. Rwanda markets itself to those with means, Visitors to Volcanoes National Park can stay where Ellen Degeneres stayed while Gorilla Trekking, Bisate Lodge or the two other exclusive Luxury Lodges, Sabyinyo Silverback Lodge and Virunga Lodge.  
Security at the park is about the toughest in East Africa.  Mountain Gorillas are Rwanda's Star attraction, this "Gorillas in the Mist Country with its" 1,500 USD Permits which amount to being Rwanda's Cash Cow is not something that President Kagame would allow to be jeopardized.  France is way off-base insinuating that any harm could come to its citizen visiting the Rwandan Fort Knox of Gorilla Tourism.
Nyungwe Forest National Park was listed as another place for French Citizens to avoid.  Yes, there were incidents around the park by criminal elements that entered they pretended to be Rebels that wanted to overthrow, but all they could do was attack some innocent, defenseless Rwandans and they were chased back into the Burundi side of the forest that extends into that country.
The serious question one has to ask.  Where any tourists ever threatened?  Did any harm come to any tourist, the answer is no and two Luxury Lodges keep filling up every day with tourists that feel safe and secure?
The problems in Nyungwe Forest took place in 2018, and not presently caused by the so-called National Liberation Force (NLF) has on several occasions entered the forest, claimed to be training there and caused havoc in some nearby villages.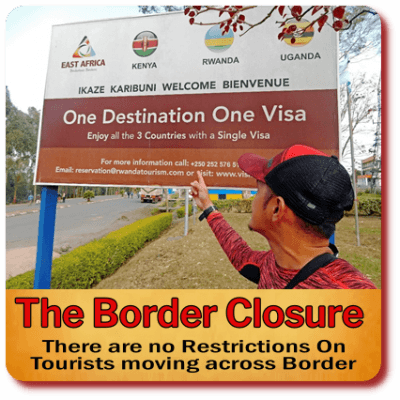 The NLF is a military wing of Rwandan Movement for Democratic Change (RMDC) led by  Paul Rusesabagina whose claim to fame was the Hollywood in part fictional account of his role as assistant manager of Hotel des Mille Collines, Hotel Rwanda.  He now lives in comfort in the USA but has an adversarial relationship with the Rwandan government.  Rwanda has put its best troops into the park and is monitoring the Border with Burundi.
Last, France suggests to its citizens from the Ugandan border and also the border with Burundi.  Uganda and Rwanda have had a bit of family squabble as of late that has resulted in closing the border to commercial and tellings its Citizens not to cross into Rwanda.  Ugandan have no such restrictions entering Rwanda.  Tourist Vehicles such as our crosse this very week without problems.
France issues Travel Advisory for Rwanda – We are not politicians, we are a tour operator and Kigali Rwanda is a regional airport to us that allows our clients easy access to Mgahinga Gorilla Park and Bwindi Impenetrable.  We feel that the border closure is not good for both Rwanda and Uganda.  Ugandans have relatives in Rwanda and Rwandans have relatives in Uganda.   We think that is high time for the two former Brothers in Arms sit down and deal with issues that both countries have with each other.
Canada has now followed suit with a similar travel advisory as France.  Australia and New Zealand will be next and probably there will be some kind of response from the ever-tweeting President Trump, Germany will keep quiet since Kigali just send its Ambassador packing.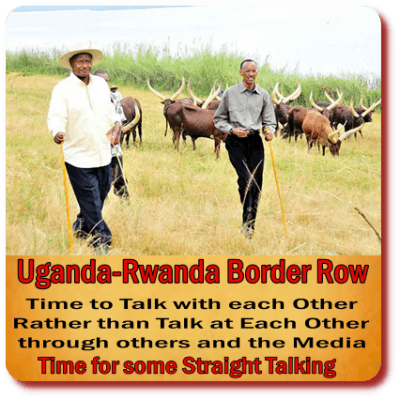 France once again is meddling with Rwanda as if the French farcical peacekeeping force n 1994 was not shameful enough as if France did not have dirt on its stick, here they go with a harmful travel Advisory to the economy of Rwanda, other countries such as Canada will follow like sheep. President Kagame- it does not matter whether Ellen Degeneres  gushes on American TV about the virtues of remarkable Rwanda or whether the Arsenal football team has "Visit Rwanda" emblazoned on it shirts, these Travel Advisories are going to hurt and yes, Kigali is the upcoming Convention African Destination overtaking Nairobi by Storm that will evaporate like water on a hot Rwandan Tarmac Road.
President Museveni at 74 has more energy than the Energizer Battery Bunny, we would hope that you could find a bit of time to deal with something that is on all of our minds, the border with Rwanda, we would all be so happy.
France issues Travel Advisory for Rwanda – Would I feel safe driving across the Ugandan border into Rwanda, a resounding yes. (I drove across the border when it was not safe in 1994) Would I feel Safe Tracking Gorillas in Volcanoes National Park?  The answer is a resounding yes.  Would I feel safe hiking in Nyungwe Forest?  Once again, a resounding yes.
Oddly France and its security experts left out the security Advisory the one problem area, advising French Nationals to stay away from DR Congo, Goma and the Kivu Province that is where attacks have historically come from, but then I am just a Tour Operator in the Pearl Africa -Uganda. As for President Macron, I suggest that you make and keep France safe for Tourists and French Nationals alike, those Yellow Vests in the streets of Paris are not good for French Tourism.
---