The Question of the Hour: When -Why and How will the Tourists return to Uganda?
 Uganda Tourism: Will Things ever return to normal during Post-COVID-19?
---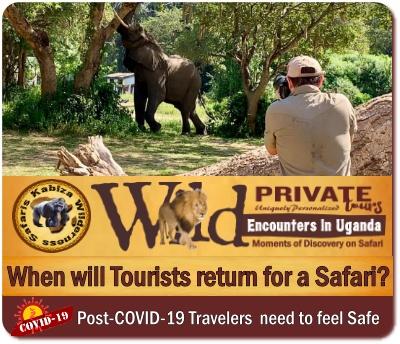 COVID-19 – When-Why and How will the Tourists return to Uganda? A Reality-Check for the future. Tourism in Africa, including in its Pearl, Uganda, came to a screeching halt in March of 2020. Though Entebbe International Airport reopened on October 1, 2020, few actual tourists are coming for a Safari. Most travelers found the reopening a bit premature for their comfort level regarding traveling. 
Government Ugandan Tourism Experts from the Ministry of Tourism and the Uganda Tourism Board continue to speak in glowing terms like the Mass Tourism of 2019 will instantly reappear in the next few months. Domestic Tourism is the new alternative to international travel—the new way forward for countries such as Uganda.
No one asks how many Ugandans still have the monetary resources to use on a safari after a year of various lockdown restrictions resulting in a vast sea of Ugandans without jobs and income.
Uganda is a nation made of mostly young people, has an estimated population of about forty-four million inhabitants in a country the size of the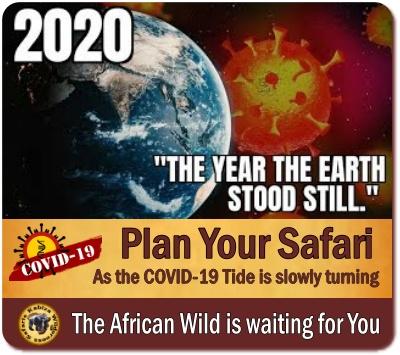 State of Oregon. As of early February 2021, the government had only 393 reported COVID-19 deaths out of 39 883 plus cases.
In other words, Uganda, unlike other countries, has barely felt the scourge of the epidemic. Ninety-four percent of young people believe that they will not get the disease, while the young in other countries suffer from depression and nightmares.
Many Ugandans (94% of young people) shared the viewpoint of President Magafuli of Tanzania, who did not believe that his government is under threat from COVID-19. (President Magafuli passed away from a heat-related illness in March of 2021.)
Compare Argentina with the same-size population as Uganda. That country has had two million reported cases of COVID-19 and forty-eight thousand death. No wonder Ugandans cannot understand why tourism is dead at present.
Many Ugandans involved in tourism do not understand why there are not more tourists booking and arriving.  The problem is far beyond Uganda. It comes down to what is happening in the rest of the world.
---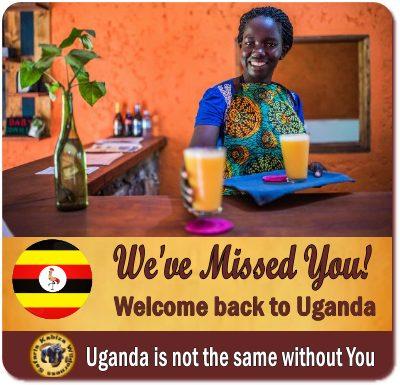 COVID-19 – When-Why and How will the Tourists return to Uganda? Tourists will return when they feel confident about traveling and have enough financial resources to pay for it. Like Ugandans, people worldwide have seen that they might have had evaporated like water equatorial sun-drenched tarmac. People want to travel. To get away from it all. They are tired of being housebound.
The travel bug has bitten Americans, Canadians, English, Europeans, Scandinavians, Australians, Singaporeans, Japanese, Chinese, Central, and South Americans. Especially Americans who had a divisive and nasty election season, a British citizen who went through Brexit and are now getting used to it. All of them and countless others want to get away from it all. However, many lack funds and new travel restrictions are bound.
People around the world are suffering from Cabin Fever. The first vacation they take once lockdowns are over is when they have some semblance of travel confidence. They will travel after they have been vaccinated, and lastly, have a bit of cash or can use their credit card. Then they will head for adventurous places such as Uganda, the Pearl of Africa.
---
COVID-19 – When-Why and How will the Tourists return to Uganda? When Travelers feel comfortable, safe and are not anxious about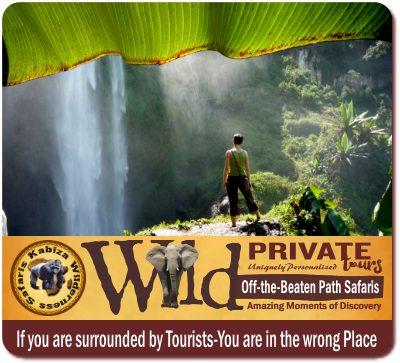 traveling, they will return. When they have the financial resources, will they return? When we in Uganda give them the experiences in the way that they want, then they will come.
When-Why and How will Visitors return to the Pearl of Africa? When in Uganda, offer what travelers are looking for in a safari experience in Africa. It is no longer one size fits all. No more off the shelf-tour -packages. Potential Visitors to Africa and Uganda have had a lot of time on their hands. They have done many kinds of research as part of their dream to get away from their lockdown confinement.
The future is with what we have known all along, private Safari. Group Safaris are part of the past. Individually designed Safaris with unique, one-of-kind-experiences is the discerning, conscious post-COVID-19-1 traveler is wanting. How do we know?
We also have had the time to research the changing travel trends. It gives us a better understanding of the Post-COVID-19 Tourist and how to serve them as a Tour Operator.
---
COVID-19 – When-Why and How will the Tourists return to Uganda?
When will the Tourists return to Uganda? 
1. When Travelers are not anxious about Travel: When many people have been vaccinated, new infections have dramatically declined. When Travel Vaccination certificates and notably when Travelers have disposable cash beyond just staying afloat.
2. When airlines provide stable schedules and safer Travel environments:  At present, things are too fluid. Travelers want their concerns regarding their well-being, safety, and security addressed.
2. When countries remove Travel Bans and Restrictions:  Just when we thought in Uganda that things would open up, things began to close down again in various parts of the world with a second or even third wave of COVID-19.
3. When Travel Destination Countries offer excellent and safe Travel Experiences:  Uganda has put COVID-19 Tourism protocols into a place that covers Safari Life and have become the standard operating during Post-COVID times in Uganda
4. When the Travel Destination has an appealing Image: A country's image is part of the attraction. Uganda still struggles with Idi Amin's ghosts and just had a presidential election in the world's headlines. Travelers do not want to venture "out of the frying into the fire."  Travelers have had enough problems in their home countries.  They do not want to visit a country such as Myanmar, where there was a military coup.  Uganda's all-around image is a definite determining factor. Though visitors often tell us, " Uganda was totally unlike I imagined it to be. I cannot wait to get back."
Why and How will Tourists return to Uganda? What will motivate them to travel to Uganda?
Tourism in a post-COVID World will be much more competitive. Every destination will compete for the Tourism Dollar. Some goals will lose out. Ridiculous prices, rates, and fares to entice travelers. Though somebody might welcome such an offer, it will not necessarily result in increased sales. World Travelers have had a lot of time thinking and contemplating what they would like to do and see at a travel destination.
What worked in 2019, what attracted travelers then may not attract them today. Prepackaged safaris, group tours, destination city visits, large hotels, or lodges are not on top of the list for the Post-COVID-19 traveler.
Here is what discerning Post-COVID-Travelers are looking for:
1. African Wilderness Experiences:  After months of cabin fever, there is a hunger for wide-open spaces. Uganda offers that in its ten national parks operating at no more than fifty percent capacity. That to many Post-Covid Traveler is the perfect antidote to modern urban or suburban life.
2. The freedom of Private Safaris rather than scheduled Group Safaris: The past's ultimate group safari was the overland safari. Bargain Tours using trucks and later sturdy bus-like vehicles. Rarely were you ever alone. Most African Tour Operators offered scheduled group safaris, which offered scheduled budget, mid-range, even luxury safaris. The discerning traveler in a post-coronavirus world would rather pay a few more dollars and have a private safari with vehicle and driver. Our private safaris are lower in price than the price charged you by International Luxury Travel Agencies.  Buy Ugandan and save.
3. Away from the Crowds:  Add to that off-of-the-beaten-tourist-path location, and Uganda is the perfect jaw-dropping post-COVID-19 travel destination. It is Africa as you imagine it, only better.
4. Quality rather than Quantity:  The Post-COVID-19 Traveler is seeking memorable quality experiences rather than quantity.
5. Sustainable Travel: Those in the tourism sector must find a way for tourism to be maintained long-term without harming natural and cultural environments.  Sustainable travel is about valuing the ground and looking after our natural resources. That is what the Post-COVID-19 discerning traveler is wanting.
6. Safe Cultural Interactions: The Post-COVID-19 Traveler wants safe cultural interactions. Learning and volunteering experiences are things the discerning traveler wants to do. That includes giving time and resources to meaningful community projects.
7. Flexibility in Booking:  We live in an ever-changing world. Travelers are looking for stability and security. Some lost thousands of dollars for unrefunded travel because of the pandemic. The traveler of today demands flexibility in booking a trip and not the rigidity of the past.
---
Who will travel to Uganda after the Pandemic?
Who will travel to Uganda for a Safari after the pandemic? Many who are now suffering from a prolonged Cabin fever case are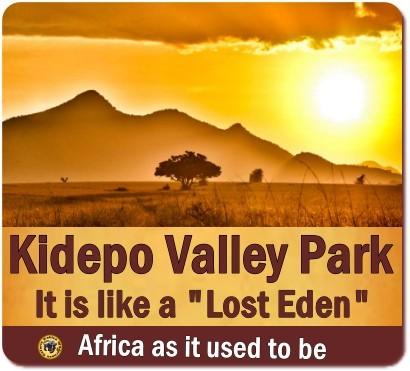 looking forward to traveling in a Post-COVID-19 world.  Forty-one percent have indicated that they intend to travel within three months as the pandemic subside. Yes, as in the past, people will travel once again, except they want to do it better and have a more fulfilling experience.
The pandemic lockdowns gave people time to consider how one can travel more consciously. Our world, the way we look at it, has changed.  We have a lot of time to think about life, values, what is important to us.
Safety and hygiene have become critical factors as potential travelers select destinations and tourism activities such as Uganda. People are likely to prefer 'private solutions' when traveling, avoiding big gatherings, and prioritizing private means of transport, which may harm the environment.
The Post-COVID-19 Traveler is more informed about his travel destination. The image that a country has influenced the traveler's decision whether to visit or not. They certainly would not visit a country such as Myanmar.
Post-COVID-19 Travelers are doubling down on sustainability. They are demanding responsible travel policies. They want tour operators that specialize in the environment.
---
COVID-19 – When-Why and How will the Tourists return to Uganda?  Here is our Take: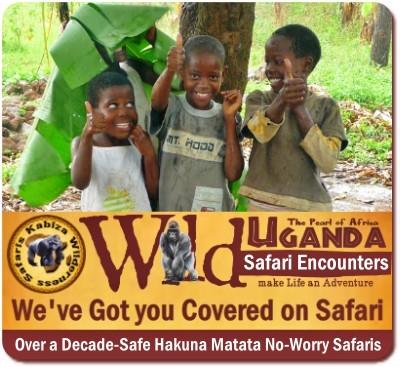 Our policy has been and remains "there is only one thing that we do – create memorable mid-range and luxury private Hakuna Matata worry-free Safaris. Our focus is the Pearl of Africa. We only offer safaris in the country that we know, live in, love, Uganda our home, and neighboring Rwanda since its airport is the gateway to the Gorilla Highlands of southwest Uganda.
The outcome of a safari is more important to us than the income. We create safaris with you in mind. We are not into a hard sell but advise you. Instead, we are into forming relationships with our clients. You deal directly with an on the ground Ugandan Tour Operator, which reduces a safari price for you. As an added benefit, we offer risk-free flexible booking, which is rare in Uganda.
We only do private, mid-range, and luxury Safaris. There are no scheduled group safaris with us. It is you and your driver discovering the Pearl of Africa using choice lodges that meet post-COVID-19 requirements.
Will Travel ever return to normal. Return to the times before the pandemic? It does not look that way. If anything, Travel, including Safaris, will be better than what they were before the pandemic.
For over a decade, Kabiza Wilderness Safaris has taken discerning travelers on one-of-a-kind safari adventures off-of-the-beaten tourist path, away from the crowds' Safaris. Contact us for a no-obligation consultation…from the Pearl of Africa…Jon
r [starbox]