Post-COVID-19 – Getting to Uganda for a Safari
Uganda, Kenya, Tanzania may be open for Tourist- Getting there from the USA is the Dilemma
European Travel Ban for Americans – the Workaround for Americans to get to Uganda
---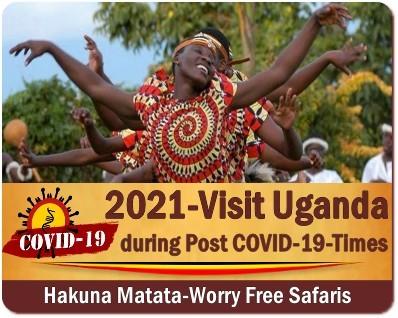 Getting to Uganda for a Safari as COVID-19 Travel Bans are being lifted. The European Union has lifted travel restrictions for many countries, including Uganda. That is not the case for Americans in the USA. While European Nations are in the recovery case, that is not the case in the USA, according to many experts.
Most flights to Africa and that includes Uganda pass through Europe. Transit Visas may be the answer if issued. Hopefully, that will happen for American travelers that pass through Amsterdam, Brussels, on their way to Entebbe International Airport in Uganda.
Entebbe International Airport has not opened for travelers, but all indications are that will happen soon with stringent COVID-19 measures in place.  Kigali International Airport has reopened in Rwanda, Jomo Kenyatta is scheduled to resume shortly in Kenya and Dar es Salam and Arusha Airports in Tanzania have been open for international travelers.
---
Getting to Uganda for a Safari-The Workaround for Americans:
Kenya Airways: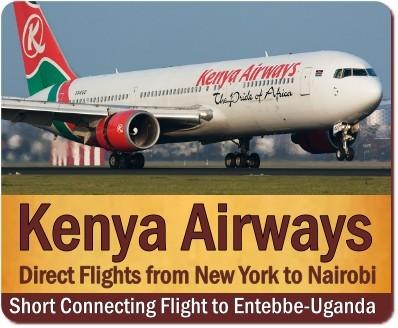 ---
Most American African Travelers are not aware that there are direct flights from the US to East Africa.  Kenya Airways will soon be in the air again, flying from Nairobi Jomo Kenyatta Airport to JFK in New York. American Travelers bypass Europe.
The flight to Nairobi from New York arrives in the morning, and Uganda is 45-Minutes away. It could not get any easier for American Visitors to Uganda that want to bypass Europe. It is a long flight but made comfortable with newer a Boeing Dreamliner.
There are several connecting flights to Uganda with Kanya Airways and Uganda Airlines that make getting to Uganda easier.
---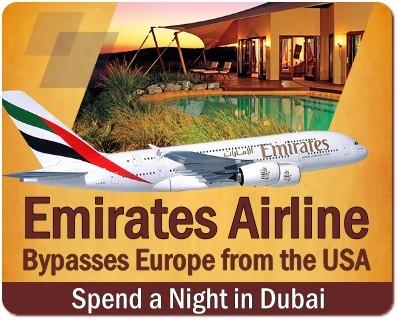 Emirates Airlines bypasses Europe:
Americans can also choose to fly via Emirates Airlines to Dubai and onward to Uganda with a night spent in Dubai. Emirates is an excellent airline with a reputation and a quality of service that is rarely surpassed by anyone.
The Emirates arrives in Entebbe, where you can spend the day and night before your Safari begins. You can also choose to stay in Kampala, which is a 45-minute drive from Entebbe.
You can also take the Afternoon Flights to Kidepo Valley Park or Bwindi Forest with Aerolink.
Your return trip to the USA is once again through the Mideast Shopping and leisure capital, Dubai. Emirates flies both to the East and West Coast of the USA.
---
Uganda – soon to open for International and American Visitors:
Getting to Uganda for a Safari bypassing Europe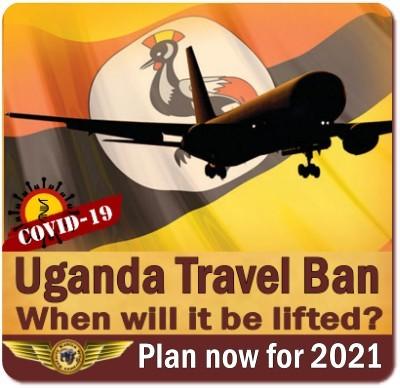 Uganda has thus far had zero recorded COVID-19 deaths, unlike any other East African country. That, in large part, is attributable to the no-nonsense ways of the Minister of Health, Dr. Jane Ruth Aceng. President Museveni has also played a significant role in keeping COVID-19 spikes down with his addresses to the nation.
Most of all, one can thank the Health-workers who have delivered beyond equipment, supplies, and a limited salary. Some of them have come down with COVID-19, but all have survived.
The Parks are open with some COVID-19 measures in place. Wildlife and primates have vastly increased in numbers in the past few months.
For many planning the safari in 2021. Hopefully, by then all will be back to normal and American Visitors will not have any restrictions stopping over in Europe.
---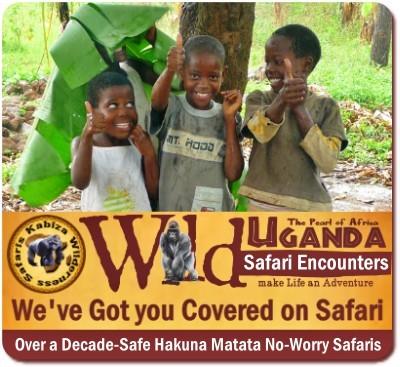 Kabiza Wilderness Safaris is ready to welcome you to the Pearl of Africa:
We have survived four months of no business and reinvigorated our website both in what you see and read and under the hood, the inner workings of the site for better-performing functionality.
Our Website frontpage has over 3,700 Facebook non-solicited Likes. That is an unusual figure for a tour operator in Uganda. Each day there are more page views from those that are planning to visit Uganda after the COVID-19 pandemic has subsided.
For over a decade, we have conducted safe and secure Hakuna Matata Worry-Free Safaris in the Pearl of Africa, and we look forward to guiding through Uganda once the country is open to International Tourism. Welcome to Uganda, the Pearl of Africa.
[starbox]