The Fine Art of Safari Price Comparison in Uganda
Getting the Most Value for your Money-Comparing the Price of Safaris in Uganda
---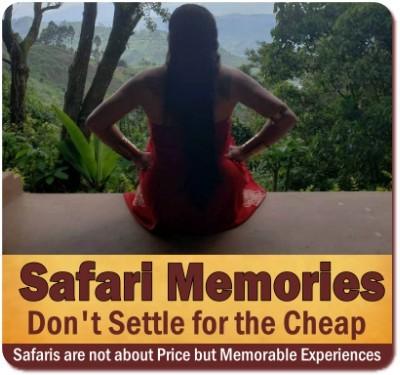 Comparing the Price of Safaris in Uganda. Many tourists planning a safari in Uganda focus on the price of a Safari. What matters is the quality of experience on a safari. Let us establish one thing, compared to travel elsewhere. An African Safari is not cheap anywhere on the continent.
In Africa, you have park entrance fees, activity fees for game drives, hikes, nature walks, boat rides. Lodges tend to be smaller, and you pay more than you would for a hotel of similar quality in Europe or Asia. In Uganda, you have the Gorilla Permit and Chimpanzee Permit costs, which will drive up a safari price. Lastly, transport costs are higher in East Africa due to high fuel prices, vehicle acquisition, and maintenance costs.
Despite the above, you will find an advertisement for Cheap Safaris, Cheap Gorilla Safaris in Uganda. The word "Cheap" is instead a loosely used term. Rather than pursuing the "Cheap Safari" that is only a mirage, our suggestion looks for affordability and quality of experience.
You want Value, not cheap, that devalues your experience on a safari in the Pearl of Africa. When Comparing the Price of Safaris in Uganda, most look at the price of the safari. They make decisions based on cost first. For lack of better words, that is often a costly mistake that visitors to Uganda make.
---
The right way of Comparing the Price of Safaris is by looking at the following: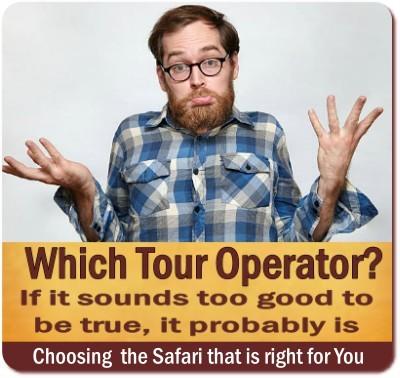 Are the same Lodges used?
Are Permit Prices included in the price of the Safari?
Is the Safari Full-Board or Bed and Breakfast?
Is a quality Safari Vehicle used with non-tinted Windows and a Popup roof?
Is this a private Safari or a Group Safari?
Will you have unlimited Drinking Bottled Drinking Water?
The General Rule of Thumb in Comparing the Price of Safaris in Uganda should be, "if it sounds, looks too good to be true, it most likely is."  In Comparing Safaris, there is one other factor that should be added to the equation.
Ensure that if you agree to an offer for a Safari in Uganda that is being made by a licensed with the Ugandan Tourism Board Tour Operator. Additionally, they should be a member of AUTO — the Association of Uganda Tour Operators since they have first access to Gorilla, the majority of Gorilla Permits.
Among the many legitimate Ugandan Tour Operators, a few fraudulent con-artists promised the sun, moon, and stars and delivered little or nothing. In 2019 several were arrested and dealt with firmly by the Tourism Police and the Uganda Tourism Board-Quality Control.
---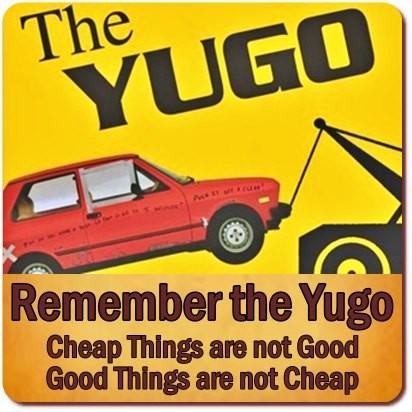 Our Advice When Comparing the Price of Safaris- Remember the Yugo!
When Comparing Safari Prices, it is good to remember the Yugo Principle, "Cheap Things are not Good, Good Things are not Cheap." The Yugo was the World's Cheapest Car. It was also that gave its owners the most grief.
In Uganda, Cheap Things that break apart are called Fake or Zing-Zong Goods. Below, Standard Goods made in China, such as fake Nokia Phones, are sold as real.
The last thing is a Zing-Zong Safari based purely on price. An African Safari is the trip of a lifetime for most. Saving a few hundred dollars is not worth sacrificing a better experience that gives you long-lasting memories.
Suppose you are coming to Africa to its Pearl, which is Uganda. In that case, you are coming to experience the African Wild on Safari and not deal with the logistical nightmares that a Self-Drive or budget, shoestring Safari has attached with them.
Go for a midrange or luxury Safari that gives you peace and mind. That seems to be the choice of most visitors to Uganda.
---
Our Take on Comparing the Price of Safaris:
We know Uganda. We live and work here. Our Safaris are focused on Uganda, the Pearl of Africa. We do not dabble in many things but focus on one, Hakuna Matata Worry-Free Safaris in Uganda, the Pearl of Africa.
We simplify things. We only off Value+ Midrange and Luxury Safaris. We take the pain out of the permits, lodge bookings, planning.  We are not the largest Tour Company in Uganda, and neither do we have any aspirations of becoming that. Large is not always better since individualized service to clients gets lost.
Our Private Safari prices are competitive, fair to you, and there are no hidden costs. We love introducing you to Africa on a safe, secure, reasonably priced, value+ safari that gives you the best value for your money besides. Our Tour Guides are some of the best in the Business.
For over a decade, we have done one thing only, Safe, secure, Memorable Safaris in Uganda, serving Clients from around the world, many of them repeat clients.-
Read our Price Guarantee for your peace of mind
---
[starbox]
What our clients say about us
[gmb-review location="accounts/115951182739430842992/locations/10664650907391775100″ type="slider" minimum-stars="5″ sort-by="date" sort-order="desc" review-amount="200″ slides-page="1″ slides-scroll="1″ autoplay="false" speed="5000″ transition="slide" read-more="false" show-stars="true" show-date="true" show-quotes="true"]