What not to miss while visiting Remarkable Rwanda
Best Places to visit in Rwanda – from Primates to Scenic Wonders
---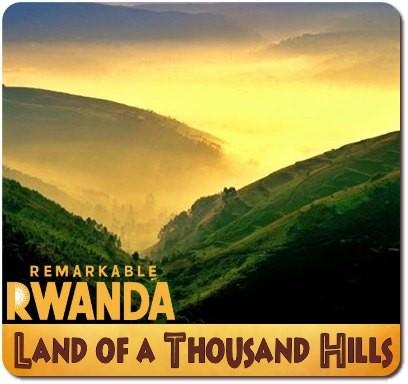 Best Places to visit in Rwanda, the land of a Thousand Hills and a Million Smiles – the land of Africa's Eternal Spring is one of Africa's most incredible, beautiful countries. Sadly, many think of Rwanda as a country where you can visit the endangered Mountain Gorillas. Many jet in and jet out and miss much of one of Africa's most scenic countries.
Rwanda – a country that even westerners such as gorilla researcher Dian Fossey, humanitarian Rosamund Carr and Dr. Richard Kandt (the founder of Kigali) called their home.
Rwanda – is much more than Mountain Gorillas – here are the Best Places to visit in Rwanda – the Land of a Thousand Hills and a Million Smiles.
---
Here are the Best Places to visit in Rwanda
---
Nyungwe Forest National Park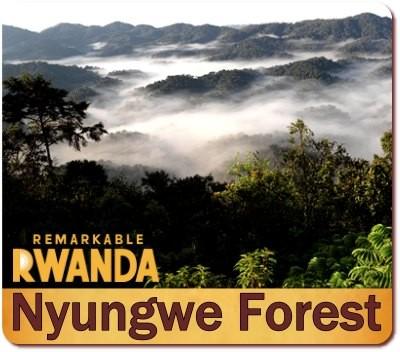 Nyungwe Forest National Park is one of Rwanda's natural and scenic wonders.  It is largest remaining Afromontane Forest remaining on the African Continent. It is an incredible place for those who love to see Primates such as chimpanzees, colobus and mangabey monkeys, rare birds, like to hike, see orchids in the wild – walk on East-Africa's only Forest Canopy Walk – Nyungwe Forest National Park – not to be missed.
There are many developed trails that hikers can enjoy both short nature-walks or longer hikes that last up to three-days.  The well-developed hiking trails are ideal for birders, primate lovers, and amateur botanists.
The Canopy Walkway, part of the Igishigishigi Trail, is a high suspension bridge with views over the valley and surrounding forest.  This for most is the highlight of their time in Nyungwe Forest National Park.
---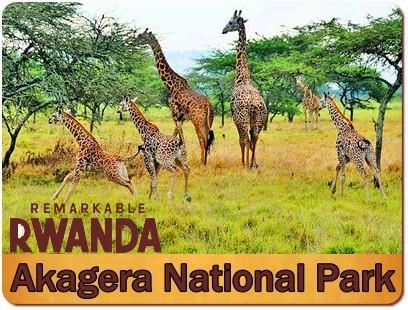 Akagera National Park:
Rwanda's only savannah park bordering Tanzania – a park and place not to be missed for its African Savanna wildlife and scenic beauty – one of Rwanda's National Treasures.
Agakera National Park is a remarkable Story of restoration and conservation. Creating a safe park, poaching free, where wildlife can survive and thrive.  The surround communities have come to recognize that Tourism is beneficial to the community, and they are supportive of the park.
Rwanda has taken remarkable steps importing Rhinos and Lions, and today Akagera National Park is a Big-5 Wildlife Destination, along with some grand lodges for those who venture here on a Safari.
---
Lake Kivu: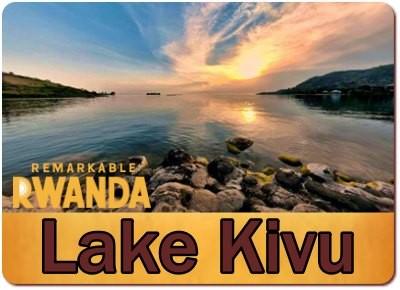 Lake Kivu – one of Africa's most beautiful lakes. It is Rwanda's Costa del Sol, the best place in Rwanda where you can relax and chill out at the end of your safari.  Sandy beaches, fantastic weather make Lake Kivu the Costa del Sol of Rwanda.
For those that want mix adrenaline and chill, there is the Congo-Nile Trail for hikers and bikers to enjoy. Lake Kivu is the perfect Holiday in the Sun Destination.  An added plus is its closeness to both Nyungwe Forest, Volcanoes National Park.  It is even an ideal destination for those that trek Gorillas in Uganda and are flying out of Kigali to their next destination.
---
Volcanoes National Park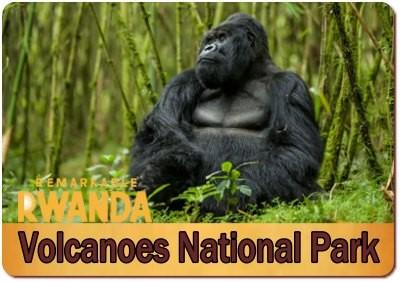 This park is the reason that thousands flock from around the world to track the endangered Mountain Gorillas, hike, go birding, track the golden monkeys, visit Dian Fossey's grave and much – all things not to miss in Rwanda.
Volcanoes National Park has transformed itself into the deluxe Mountain Gorilla Destination with beautiful high-end lodges that are beyond compare.
Rwanda and Volcanoes National Park remains a favorite place for Gorilla Trekking for International Tour Operators and Travel agencies.  Ellen DeGeneres has helped that by touting the virtues of trekking Gorillas in Rwanda on her widely watched TV Show in the US and Canada.
---
A visit to Rwanda's sacred places – one of the Genocide Memorials is something not to be missed while visiting Rwanda. In the Tourism industry, Genocide Memorials are seen as dark tourism.  Nothing could b further from the truth.  The Genocide Memorials in Rwanda are sacred places of enlightenment.
They are reminders to all of us about what evils man is capable of.  They remove the cobwebs spun by those who deny the Genocide in Rwanda in one form or another.  Awareness, reflection, educational, sobering.
Present-day Rwanda is proof that good does triumph over evil.  That hope can overcome despair, forgiveness overcome hatred, Never again, not just a slogan but a way of life in Rwanda.
---
Kigali – a Phoenix that rose from the Ashes of the G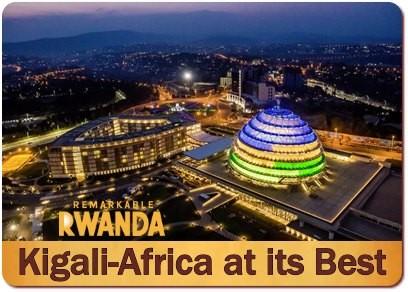 enocide
Kigali, safe, sane, beautiful.  Africa at its best. Clean Streets, Trees, Flowers, traffic lights that work, police that is helpful and does not see you as an ATM. Kigali is a remarkable African Capital City.
Few Visitors realize the transformation, the rise from the rubbles, ruins of the Genocide to the Kigali of today.  It is one of the safest cities in all of Africa, if not the world. You can walk here freely, day or night. Even the nightlife in Kigali is safe and sane compared to cities that never sleep, such as Kampala or Nairobi.
There are many places of interest, things to do and see, and could add taste in Kigali. Africa, at its best.
---
Rwanda – the Land of a Thousand Hills and a Million Smiles where there are many things and places to see and do and not to miss – the above are just a few.
---
If you have questions about the Best Places to visit in Rwanda – please contact us.