The Right Choice – a Luxury Gorilla-Chimpanzee-Wildlife Safari
Here are 9-Reasons Why a Luxury Safari in Uganda with us is the Right Choice for you
---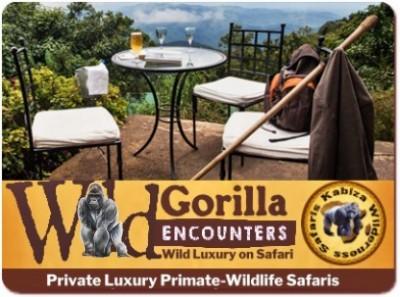 Why a Luxury Safari in Uganda with us is the right choice for you. Nine reasons as to why a luxury Safari in Uganda gives you that added luxury plus for less. A Private Safari with an emphasis on your Comfort on wellbeing.
Stay in smaller, luxurious, or exclusive Lodges with decor that reflects a subdued elegance reflecting its surroundings along with a most attentive staff who will give you the space that you need.
Exquisite meals prepared by some of East Africa's finest Chefs where your special dietary requests are met and the ingredients are fresh from the garden and surrounding area.
A comfortable, secure Land-Cruiser Vehicle with Pop-Up Roof for best game-viewing with an experienced, knowledgeable English speaking and competent driver-guide proud of the pearl of Africa.
Best of all, a Luxury Gorilla-Chimpanzee- Wildlife Safari in Uganda costs you thousands of dollars less than in neighboring Rwanda without a compromise in the Quality of the experience, level of service, or the standard of lodges.
Privacy, exclusivity. Personalized services, including private Gorilla Treks, Private Boat Safaris, and other select activities, are all available and can be included in your safari should you wish.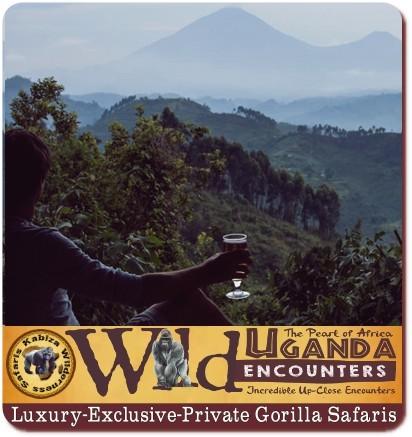 Enjoy Authentic Hands-On Experiences such as the Gorilla Habituation Experience and the Chimpanzee Habituation Experience.
There are authentic Batwa Cultural Encounters, Lion Tracking Research, or the renowned Banded Mongoose Research.  Take one-of-a-kind Hikes and Climbs, including Volcano Climbs and Rwenzori Mountain Hikes. 
 Our Luxury Safaris are private. We have never offered scheduled group safaris, and during Post-COVID-19 Times, discerning African Travelers are choosing the private option.
Today, travelers want experiences off-of-the-beaten-tourist paths and away from the crowds. Read our  7-Reasons for a Private Safari page.
Discover Africa, as you imagined it, only better in its Pearl, Uganda. For those that want to get away from it all and vis
Discover Africa, as you imagined it, only better in its Per
"Why a Luxury Gorilla Safari in Uganda with us is Right for You:" Below, you find ten reasons as to why.
---
9-Reasons "Why a Luxury Safari in Uganda with us is Right for You:"
Why a Luxury Safari with Kabiza Wilderness Safaris  cost up to 30% less than if you used a Travel Agency in your country
---
1. You have more Gorilla Trekking Choices:
It is only in Uganda that you can choose between two gorilla trekking distinct habitats. According to CNN Travel most beautiful place in the world in 2019, Bwindi Impenetrable Forest. Then there is the "third mus7 photograph place" in the globe Mgahinga Gorilla Park.
Many track Gorillas in both in Mgahinga Gorilla Park on the sides of the Virunga Volcanoes and in the UNESCO World Heritage Site Bwindi Impenetrable Forest.
It is only in Uganda where you can choose between a typical Gorilla Trek and the exclusive Gorilla Habituation Experience. You are an active participant and have more time with a Gorilla Family.
You also have the option of either a private Gorilla Trek or a Private Gorilla Habituation Experience Trek with no other participants but rangers and porters.
Uganda is home to over half of the Mountain Gorillas – Twice the number of Gorilla Families to trek and twice the amount of permits.
---
2. You can choose the luxury or exclusive high-end Lodge you want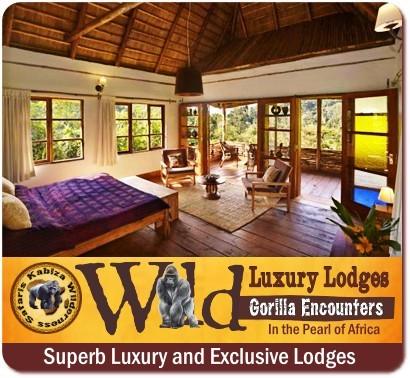 Uganda has a wide array of Luxury Gorilla Safari Lodges. We handpick those with the highest standards and quality of service. Lodges with that subdued elegance feel to them. Lodges that give you that in the forest feeling. Places of amazement that compliment your extraordinary encounter with the Gentle Giants of the Forest.
There are some standouts for Gorilla Safari Lodges, such as the only Luxury Lodge in Mgahinga Gorilla Park, Mount Gahinga Lodge in the shadow of the brooding Mufumbiro Mountains, the Mountains that cook, the Virunga Volcanoes. In the southern part of Bwindi Forest, Clouds Mountain Gorilla Lodge is in a stunning setting with Million Dollar views. For upmarket comfort, there is the Gorilla Safari Lodge in Rushaga, often chosen for its nearness to the Gorilla Trekking Trailhead there.
Northern Bwindi Forest is home to the renowned Sanctuary Gorilla Forest Camp, the superb Bwindi Lodge. One can add the luxury Buhoma Lodge and Mahogany Lodge. Just a few of the luxury lodges that have served our clients.
---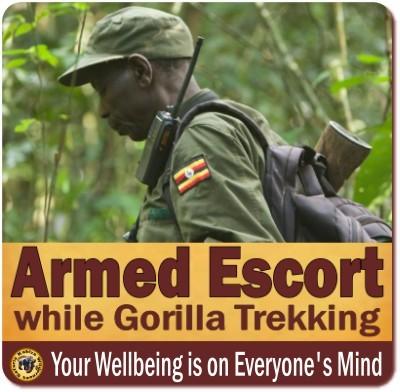 3. You can have Peace of Mind-Uganda is Safe and Secure:
Uganda is the only country where there have been no guerrilla incidents in or near its Gorilla parks. There are no guerrillas in or around Bwindi Impenetrable Forest and Mgahinga Gorilla Park.
Your encounter with the Mountain Gorillas in Uganda is safe and secure. On your Gorilla Trek, you are guided by armed and highly trained Uganda Wildlife Authority Rangers. They know all about Gorillas and learn how to keep you safe and secure while you are on the trek.
Luxury Lodges in all of Uganda are safety and security-minded and have in place security measures that ensure your wellbeing while on Safari in the Pearl of Africa.
There are no park activities that an Uganda Wildlife Authority Ranger does not lead. Your safety and security are watched over as part of the Ugandan African Hospitality that is practiced here. When you arrive, it is part of the welcome to look after your safety.
Gorilla Trekking in Uganda is and has been for decades Safe and Secure.
---
4. You have a personal Driver-Guide with a well-equipped Safari Vehicle:
Your experienced, competent, English-speaking Kabiza Wilderness Safaris Driver-Guide knows Uganda. He is more than a Driver. He is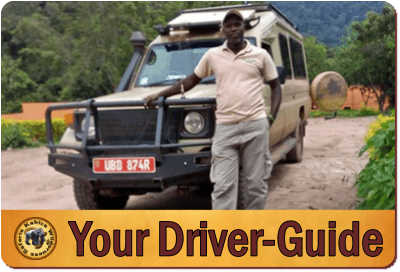 a Tour Guide that knows wildlife, primates, birds, out-of-the-way spots, the country's history, and culture.
Client Services are values and courtesy that are ingrained in the driver.
He enriches your time on Safari with his knowledge of nature, primates, wildlife, and local culture. He can introduce you to Uganda like no other.
Your Driver on Safari focuses on your comfort, wellbeing, safety, and security, and he will do an impeccable job introducing you to the Pearl of Africa, Uganda.
Safe and secure Gorilla Safaris are the norm with us, not the exception. Our website gives you the latest insights into current conditions, including health threats such as Ebola.
---
5. Uganda is more than Gorillas but a complete African Safari Destination: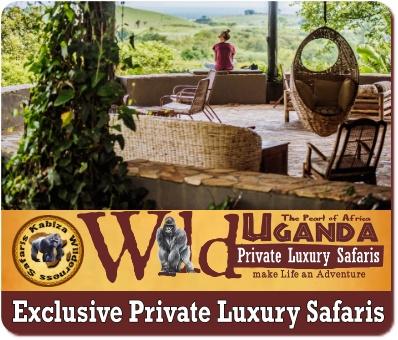 Uganda is not only the Premier Mountain Gorilla Destination; it is the Premier Primate Destination. Beyond that, unbeknown to many, Uganda is a Big-7 Country. It is home to Africa's Big-5 plus Gorillas and Chimpanzees. The River Nile has its source in Uganda and runs through it.  Murchison Falls Park, Uganda's most visited park, is home to the most powerful waterfall in the world, Murchison Falls. Here you take a Boat Safari on the River Nile with abundant wildlife on its Banks.
Uganda is more than Gorillas. The country has a thriving Elephant population with little poaching. There are the Tree-Climbing Lions of Ishasha, the largest Rothschild Giraffe community in the wild in Africa.
If you are looking for Adrenaline Pumping Adventures in Africa, Uganda is home to the best White Water Rafting and Kayaking in Africa. Climb the Virunga Volcanoes or the Rwenzori Mountains of the Moon, or hike in its foothills.
Uganda is home to what CNN calls the third-best park in all of Africa, Kidepo Valley Park. Kidepo Valley Park, Africa, as it used to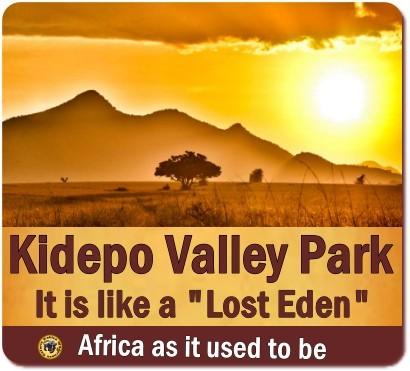 be 50 years ago. Remote, unvisited. Some have called it a Lost Eden. If you are looking for an Ernest Hemingway or Karen Blixen-like experience, this is the place, Africa, without the Crowds.
Kidepo Valley Park in the Northeast Karamoja region of the country is a lost Eden that not to be missed. Beyond wildlife, the indigenous Ik people live on Mount Morungole, where the only way to visit them is ancient goat trails. A little-visited park in the Pearl of Africa, Uganda.
Combine Kidepo Valley Park on a Road Safari in Uganda or fly to it from Entebbe with Aerolink Uganda. You can also fly from Kidepo Valley Park to Murchison Falls Park and Bwindi Forest on a ten-day Safari.
It takes an effort to get there, but it is well worth it. Those who venture here are always amazed by what they find in the remote Kidepo Valley Park. There is no other park like it in East Africa. It gives you experiences like no other.
Uganda has the most Mountain Gorillas, Chimpanzees, Golden Monkeys. Excellent Mountaineering challenges on Africa's tallest Mountain Range. Volcano climbing on its southwest border and eastern border. The best adrenaline White-Water rafting and kayaking in Africa on the Nile. It is Africa at its best without the crowds.
---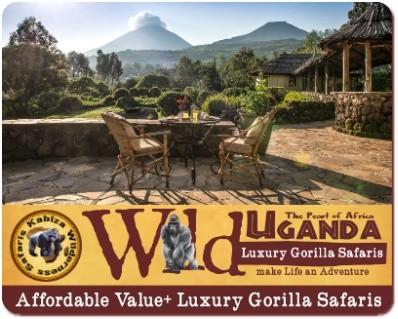 6.  Luxury Gorilla Safaris in Uganda at a Fraction of the Price you would pay in Rwanda:
A luxury Gorilla Safari costs you thousands of dollars less in Uganda than in neighboring Rwanda. Something that is not often talked about or written about. You will find nothing about Uganda's price advantage on the Official Ugandan Tourism Website.
The price, the cost of a luxury Gorilla Safari, is a key factor in tracking Mountain Gorillas. On that point, Uganda wins hands-down on price and that without a compromise in the Quality of the experience with two distinctly different gorilla habitats.
Rwanda may have Ellen DeGeneres touting the virtues of a safari in Rwanda. Rwanda may have the British-Premier Football team Arsenal proclaiming "visit Rwanda."  Uganda, on the other hand, delivers on the price and the lower cost of a Safari. Price, thousands of Dollars less, is often a deciding factor why our clients choose a Safari in Uganda.
---
7. Private Safaris only: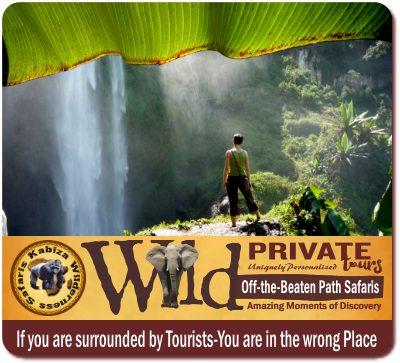 Scheduled group safaris have become the norm even for luxury travelers. We buck that trend. For over a decade, we have only done Private Safaris. Now, it has become the trend all over the continent. Why do we only offer private safaris in Uganda? We want our clients to have the power of choice when it comes to their safari.
A scheduled group safari, even a luxury one, takes away the power of choice that most want. There is no room for spontaneity, for that last-minute change that you might want during the safari. A scheduled group safari does not veer off-of-the-beaten-tourist-path. You do not discover those unique places that are not even mentioned in guidebooks.
Activities such as the Gorilla Habituation Experience or private gorilla treks cannot be done on a group safari.
Dates for your safari, on a private safari, you are the one that picks the dates. On a scheduled group safari, they are chosen for you.
Some think that scheduled group safaris mean lower prices. Not so, our private safaris are consistently lower in price since there are no middlemen, no go-betweens. You are dealing directly with the on-the-ground tour operator. Hence, for that and other reasons, we offer only private safari.  Read 7-Reasons for a private safari.
During Post-COVID times, we are being proven right, and more travelers choose private safaris over a scheduled group safari.
---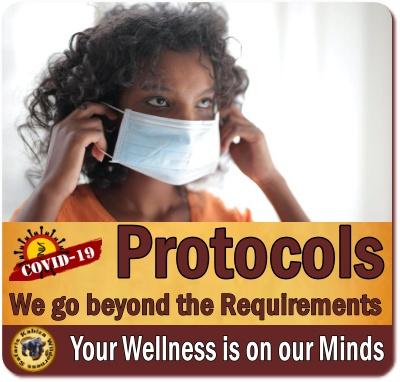 8. Post-COVID-19 Times – a Reason for Luxury Safari:
Uganda has not felt the impact of COVID-19 that other countries have experienced. Uganda has about a 44-Million inhabitants. Presently nearly 40,000 have been infected, and less than four hundred have died.
Despite the low figures, strict COVID-19 Tourism protocols have been implemented and being followed by all concerned. We have adopted all rules and gone beyond to protect our clients on Safari.
Safaris have changed since COVID-19 caused the world to stand still in 2020. Private Safaris are now preferred.  Smaller luxury lodges have become the new standard. Social Distancing and mask is the order of the day on Safari.
Parks are operating at half-capacity with a limit on tourists that are allowed to enter.  Gorilla and Chimpanzee trekking is now done with masks and a greater distance to our closest cousins in the animal kingdom.
Everything is being done with your wellbeing in mind. As the World Health Organization or the Ugandan Ministry of Health issues new, we will change existing ones and comply and go beyond our clients and staff.
---
9. The Kabiza Wilderness Safaris Price Advantage: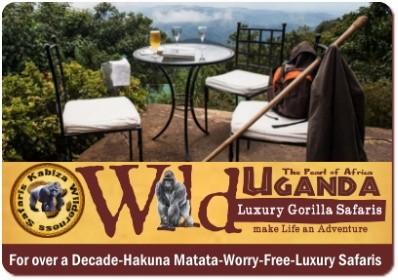 When you deal with Kabiza Wilderness Safaris, you are dealing with the on the ground tour operator. There is no one else. Meaning that it will cost you thousands of dollars less than buying the same Safari from an African Destination Travel Agency in Berlin, Paris, London, New York, Toronto, or Sydney.
Dealing with us removes those go-between costs that are factored in by a Destination Travel Agency anywhere else in the world.
Dealing directly with us means that you adjust your Luxury Gorilla Safari to your liking. You can add days and activities. Change the lodge from the one we have chosen and change where the Safari begins or ends.
Take Advantage of our COVID-19 Flexible Booking Policy
See our Safari Price Guarantee
---
What others say about us
[gmb-review location="accounts/115951182739430842992/locations/10664650907391775100″ type="slider" minimum-stars="5″ sort-by="date" sort-order="desc" review-amount="200″ slides-page="1″ slides-scroll="1″ autoplay="false" speed="5000″ transition="slide" read-more="false" show-stars="true" show-date="false" show-quotes="true"]
Contact us – we just might be the right Tour Operator for your Safari in Uganda
[starbox]