3 day  Rwanda Gorilla Trekking Safari – Volcanoes National Park
3 days of  Gorilla Trekking in Volcanoes National Park on a – moderate – upmarket or exclusive  Safari – Add Private Exclusive Trek for you – 15,000 USD
---
A 3-day  Rwanda Gorilla Trekking Safari is the dream of a lifetime for most.  Here is an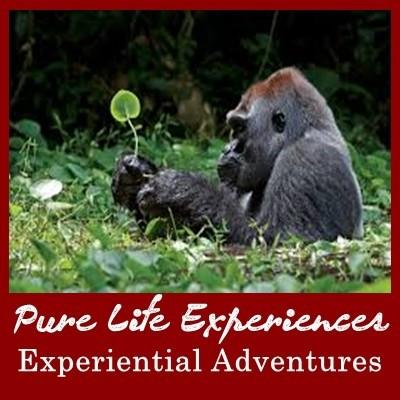 affordable possibility of just that. A 3-day Gorilla Trekking Safari using Budget – Moderate or Upmarket or Exclusive Luxury Lodging created with you in mind.

Rwanda Gorilla Trekking Permits have been doubled to 1500 USD, this is to pay for  the conservation of the endangered Mountain Gorillas, help local communities with infrastructure and part of the Plan to Market Rwanda as an upmarket Gorilla Trekking destination.
This is the perfect 3-day Gorilla Trek – short drive times and excellent Lodges of which there are more on the planning boards.
---
Day 1 – Arrival in Rwanda

The safari as written all depends on your arrival time at Kigali Airport.  If you arrive late then it is best to stay one night in Kigali before starting the safari.  Should you arrive in the afternoon then we have time to drive to Volcanoes National Park and begin the Safari.
There are two pertinent things that you will need upon arrival – a Rwanda Tourist Visa.  Should you continue to another country in East Africa, then a East African Tourist Visa is recommended.  The second thing is a Yellow Fever Immunization Certificate.  You will only need that once in your life, it is recommended that you obtain it 30 days prior to arrival.  Other East African Countries are also requiring it.
The 3 day  Rwanda Gorilla Trekking Safari begins. Upon arrival Kigali International Airport you are met by our driver-guide. If it is early we take a city tour which includes the Kigali Genocide memorial – the national Museum, city markets and craft markets. Time permitting. If you arrive at night we will make lodging arrangements for you in Kigali that take your wishes for a hotel into consideration.
Optional Lunch at Hotel Des Mille Collines also known as Hotel Rwanda -a place with history during the Genocide of 1994. (not included in price)
Dinner
Lodging: Volcanoes National Park Lodging Choices
Meal Plan:  Lunch – Dinner
---
Day 2 – Gorilla Tracking – Afternoon Cultural Village Visit

Early Breakfast
This is the big day of your 3 day  Rwanda Gorilla Trekking Safari that you came for – your encounter with the Mountain Gorillas of Rwanda. After an early breakfast we move to the park headquarters where you will receive a briefing regarding the gorilla tracking rules from the park rangers and you are assigned to visit one of the habituated gorilla families
Then it is upward through the Bamboo forest for your mountain gorilla encounter. One should be reasonably fit but you can have the assistance of porters to carry your things and use a walking stick. A gorilla trek is normally between two and six hours in length
Once you encounter the Mountain Gorilla, the effort, even the cost involved dissipates since for most it it s a once a lifetime experience and it will be one of the most exciting hours of your life as you observe your gorilla interact with each other as families, watching the toddlers frolicking like any other youngsters. It will certainly will prove to be a most amazing experience for you.
Clothing for Gorilla Trek should include the following, long trousers such as jeans, long-sleeved shirt, light rain-jacket, good and worn in hiking boots, daypack to carry the packed lunch and also 2 liters of water.
Afternoon visit to the Iby' Iwacu Cultural Village for an interactive village walk including where you learn to shoot with bow and arrow as in days of old, cultural dancing and much more. This activity will be done depending on your return from the Gorilla Trek and if you still have the energy for this two to three hour activity. (must be prebooked)
Dinner

Lodging: Volcanoes National Park Lodging Choices
Meal Plan:  Breakfast – Lunch – Dinner
---
Day 3 – Golden Monkey tracking/Diane Fossey's Grave and transfer back to Kigali for departure: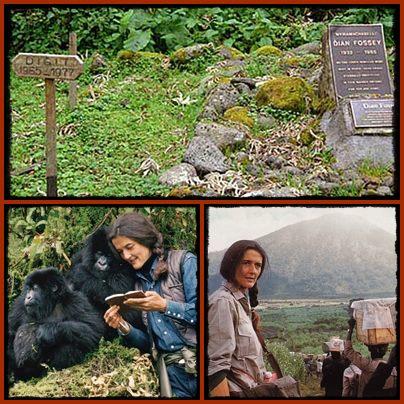 Early Breakfast and you have a choice between two most popular activities at Volcanoes National Park. The first one is Golden Monkey Tracking. The Golden Monkey are only found in the Virunga Volcanoes range, they are and endangered species and quite playful.
This is a half day activity and involves hiking to the Bamboo Forest area of the park. You will be accompanied by a ranger as you embark on this adventure. Once again, like with the Mountain Gorillas, you have one hour with the Golden Monkeys and you observe them as they go about their day-to-day activities. They are habituated like the Mountain Gorillas – meaning that they are used human beings and will not scamper off as you approach and observe them.
The other half-day activity that you can choose to do on this day is to visit the Dian Fossey Karisoke Research Center and the grave site of Dian Fossey herself who was murdered here and the graves of her beloved gorillas that were killed by poachers and are buried here. This hike is similar to the gorilla trek at first and then you branch off in the direction of the Karisoke Research Center.
For those who know about Dian Fossey and her work in Rwanda, those who have seen the movie "Gorillas in the Mist" this is a must do activity.
Lunch after Golden Monkey Tracking or the Dian Fossey Research Center Hike.
After lunch we depart for Kigali and the airport depending on your departure time. If needed lodging can be arranged for the night for you.
---
Safari Price-includes: Transport including fuel and English Speaking driver – Water in Vehicle, all park fees, accommodations, sodas, beer, wine, etc not included in price at lodge.
---
If you are interested in this 3 day  Rwanda Gorilla Trekking Safari – please contact us
---