1500 USD Gorilla Permits in Rwanda – means that you have to make a Choice
1500 USD Gorilla Permits in Rwanda – Alternative Options to the 1,500 USD Gorilla Permits in Rwanda
---
1500 USD Gorilla Permits in Rwanda – Africa's most expensive Tourist Activity is the1500 USD Gorilla Permit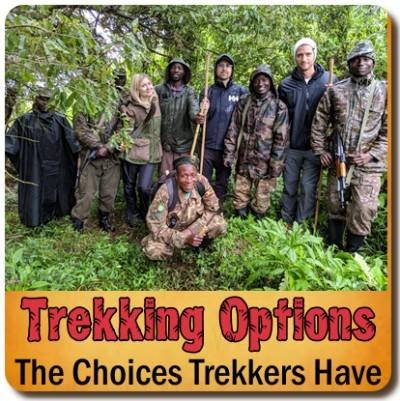 in Rwanda. 'Rwanda has chosen to market itself as an exclusive, upmarket Destination, that goes along with the building of more exclusive Lodges and Word Class Hotels in Kigali.  Other Lodges are under construction in Nyungwe Forest.  Not only has Rwanda gone to 1,500 USD Gorilla Permits (that includes Rwandans).

The Rwanda Development Board believes that they are on the right marketing track and that their upmarket Strategy will attract more Visitors with deeper pockets and that there will be no reduction in permit sales.  
Rwanda's $1,500 Gorilla Permit is causing Gorilla Trekkers to look at the options that they have.  Price or Gorilla Permit – Safety – Convenience – Choice of Affordable Lodging are what Visitors to the area are looking at resulting in increased border crossings into nearby Uganda where they trek Gorillas in Mgahinga Gorilla Park or Bwindi Impenetrable Forest.
---
1500 USD Gorilla Permits in Rwanda – Here are your Alternative Options

---
Africa is home to some great Wildlife Migration.  Underneath the Radar of most, there is the great Gorilla Trekker Migration where those wanting to Trek Gorillas but not pay the1,500 Gorilla Permit Price Rwanda are flying into Rwanda but trekking Gorillas in the Democratic Republic of Congo or safe and secure Uganda.
The Democratic Republic of Congo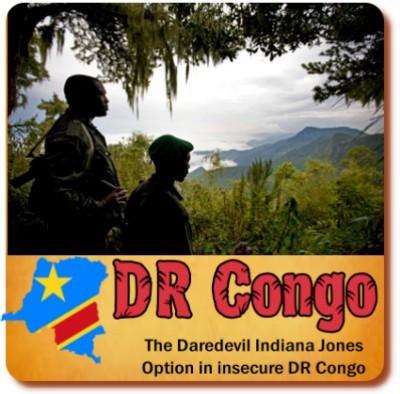 If you are an Adventurer, a risk-taker in the Spirit of Indiana Jones then Virunga National Park in the Democratic Republic of Congo might be for you.  The region is not seen as safe and secure by many nations who have issued Travel Advisories such as the US and the UK to name just two. There is the added Travel Insurance Problem since most carriers will not sell you Travel Insurance if you enter the DRC Virunga National Park Region
In February of 1029, Virunga National Park reopened its Tourism Operation. The insecurity that brought the closure of the Park, in the surrounding area is ongoing. Before you visit the Park check Security Alert and directly contact the Park itself, use one of their recommended Tour Operators that is safety and security minded.   This, for the time being, makes Gorilla Trekker, a lesser choice for most Trekkers.
Travel Advisories have bee issued for high-risk Virunga National Park, and it does not look like they will be removed soon.
---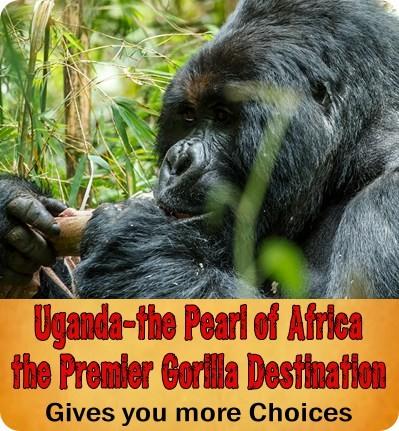 Safe Uganda with the most Mountain Gorillas and 2 Gorilla Parks – 20 Gorilla Families to Trek:
Just 3 hours from Kigali is Mgahinga Gorilla Park where you can trek Gorillas on the other side of the Virunga Volcanoes from Rwanda and save 900 USD only on permit Cost alone.
4-Hours from Kigali is the south end of Bwindi Impenetrable Forest where you can trek Mountain Gorillas with a 600 USD Permits and stay at Affordable Lodges.
Avoid Long Drive Times – Fly into Kigali Rwanda and Trek Gorillas in Uganda
1,500 USD Gorilla Permits exist in Uganda – they do however give you 4 hours with a Gorilla Family on the one-of-a-kind Gorilla Habituation Experience which comes to an all-day Trek. When it comes to Value – the 1500 USD in Rwanda gives you 4 hours with a gorilla family, 4 hours in Rwanda amounts to 1500 USD permit cost alone.
---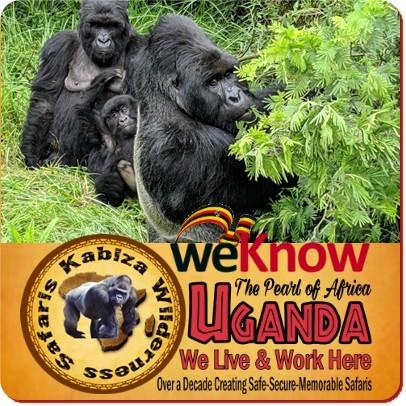 Trekking – The Choice is yours to Make:
1500 USD Gorilla Permits in Rwanda are causing Gorilla Trekkers to look elsewhere.  Most are choosing to go Trek Gorillas in Friendly, Safe and Secure Uganda where Permit Prices remain at 600 USD resulting in a 900 USD savings on the Permit Price alone.  

Uganda is presently the only safe and secure choice for Trekkers.  Permit availability during Peak Months of the year is one of the signs that the great Gorilla Trekker migration is underway.
Uganda is the best alternative Option to trekking Gorillas in Rwanda.  We suggest that you plan your Gorilla Safari at least 6=Months ahead.    Keep the Benefits of Trekking Gorillas in Uganda.  
A Complete 3-Day moderately or upmarket priced Gorilla Safari will cost you less than just the permit in Rwanda.  
---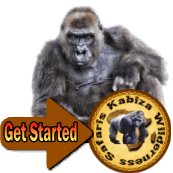 ---